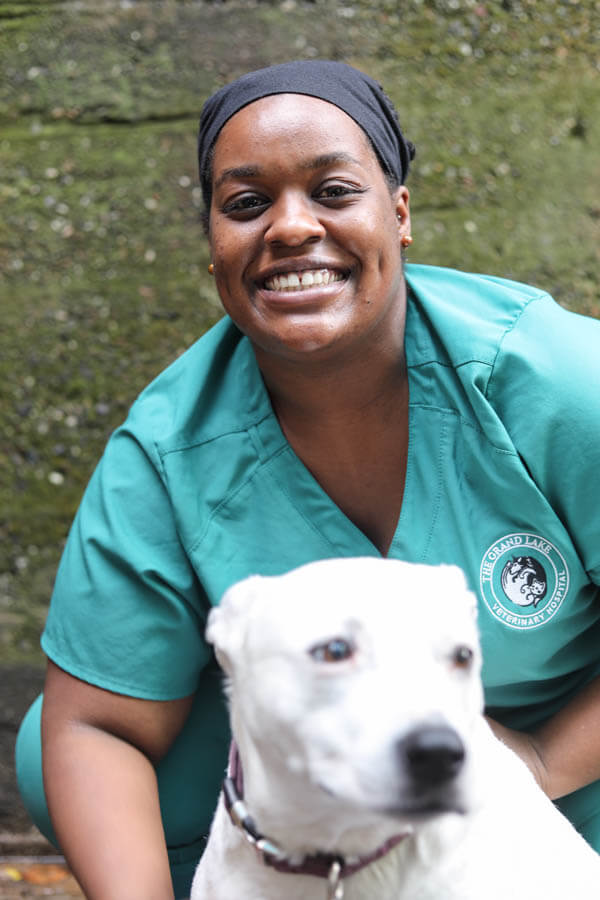 Makenna (she/her)
Lead Veterinary Assistant
Makenna was inspired to work with animals at a young age when she had the difficult experience of saving a chihuahua puppy from abuse by the neighborhood children. She knew from that moment she wanted to give voice to animals who cannot speak for themselves. Years later, during a trip to Botswana where she learned about the impact of poaching on animals and the surrounding communities, Makenna realized that she wanted to be a veterinarian with a focus in conservation.

In 2016, Makenna began volunteering at Forsyth Animal Control in Winston-Salem where her responsibilities were to assist in the socialization of the dogs and cats, as well as to assist with the adoption process. Having the opportunity to help animals with trauma and behavior issues and to then see them find furrever homes was a rewarding experience. It continues to guide her interactions with every pet and pet parent she assists here at GLVH. Makenna's goal is to make sure every pet parent is heard and understands what is happening when they and their pet are in the hospital. She strives to ensure that every pet has the best possible experience at the vet.

Makenna loves coming to work to be around animals, but she also truly appreciates the team and the welcoming environment here. She is happy and excited to be a part of a team that loves what they do. She feels "at home" at GLVH.

Makenna's family consists of her parents and older brother. She also has a strong connection to her grandmother's dog, who she claims as her own. Whiskey is a miniature pinscher mix and he is her "favorite little old man." She considers him an old friend and looks forward to times when she can visit with him. 

Outside of work Makenna enjoys studying biology, sociology, and anything social justice related. "I enjoy being outdoors and being around people," says Makenna. She keeps very busy but relaxes with a good book and a warm cup of tea.