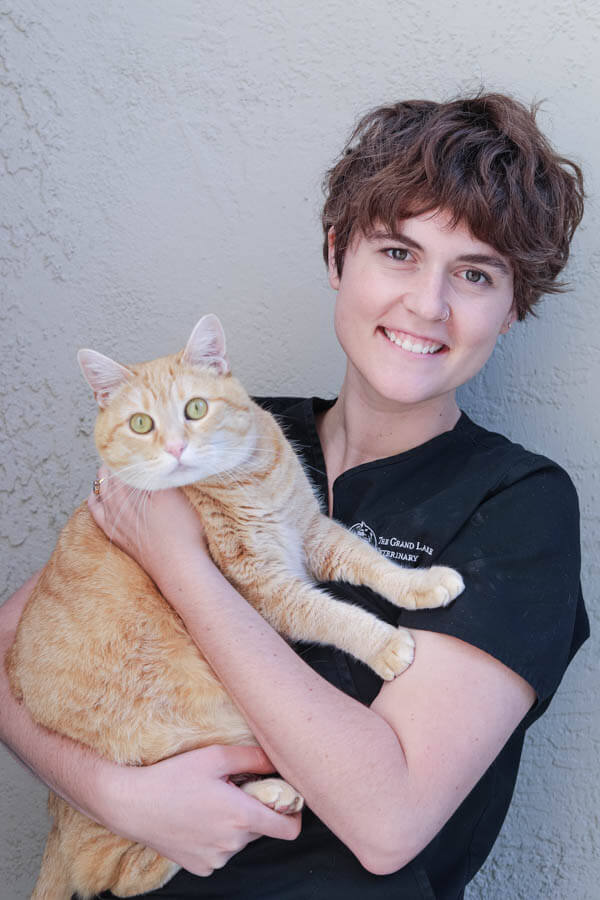 SARAH (She/Her)
Assistant Office Manager
Sarah joined our front office team as a receptionist in March 2019. To Sarah, pets are family! She pursued a career in the veterinary field because she wanted to work in an environment with caring and compassionate people who share that same belief about pets.
She grew up surrounded by animals. She started working with them about a year ago when she found herself away at school separated from her own pets! "If I couldn't spoil my own, I could at least spoil someone else's!" says Sarah.
Sarah joined the GLVH team because she wanted to work with people who love and care for animals just as much as she does! She wants to be part of a team that is doing its best to provide health care to some of the most important family members.
Sarah approaches each person and four-legged friend with kindness and love, and an understanding of what it means to love your pet endlessly. Sarah feels that "My pets are my comfort and happiness; they are a constant reminder to enjoy the little things. They are the best partners in life!" Her "best partners" are, "My little sweet round kitty Peach. Oh, and my partner David!"
It's important to Sarah that you do things that fulfill you and truly make you happy. She has a BFA in painting, is a photographer, and loves to cook. We're so glad to have Sarah on the team!