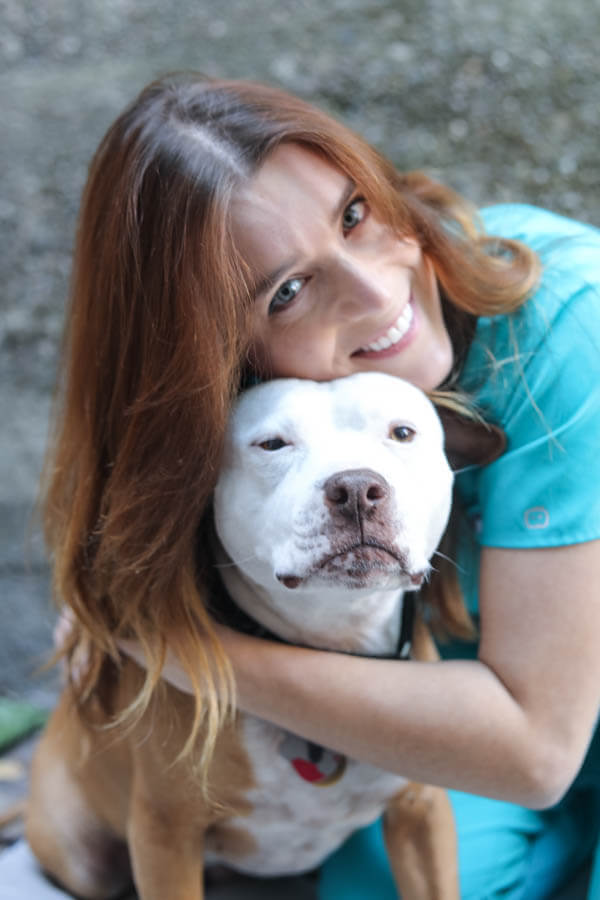 AJ (she/her)
Veterinary Assistant
AJ's goal is to become a veterinarian, and she is currently enrolled in classes on the pre-vet track. "I was always that kid who wanted to be Dr. Dolittle. I was that young girl who read and watched one-too-many stories of young witches and their talking cat familiars. I collected encyclopedias of favorite animals and pretended that I was a scientist observing animal behavior in my backyard as deer passed by. I want to be an instrument for good, and helping animals is my way of connecting to the bigger world."

AJ first worked with animals as a volunteer at Marin Humane and other animal shelters. But things really clicked for her in 2017 when she volunteered at the Marine Mammal Center in Sausalito, CA (her first experience in a hospital setting). Her confidence in learning more about the science of caring for animals led her to take courses in both advanced animal husbandry and medical care. She credits the mentorship opportunity she had at the Marine Mammal Center for her determination, leadership skills and motivation she has today. "Working with a team to help a larger cause, like ocean conservation and animal welfare, drives me to be a better human, " AJ says.

She strives to make sure clients feel both confident and comfortable that their family member is in the best hands. We care about the well-being of their fur-family as much as they do, and we are empathetic to their needs. AJ leads with empathy, "no matter who you're engaging with or what your job is. That empathy, combined with my personal motto that we all start out as beginners is my way of constantly learning and connecting with the world around me.

"My pets are an extension of myself in a lot of ways, but they also mean that I am caring for something bigger than just me, a living being that relies on me for love, health and of course food. And I need them as much as they need me. When I've gone through hard times, it's Taco (my Russian Blue) who has curled up with me at night and forced me out of bed in the morning. Pets are family members that you communicate with on a whole other level, and that bond can be stronger than a lot of human connections."

AJ lives with her fiancé Roy, their muppet dog Siri, and two cats, Taco and Merlin. She knows life is short, so she loves celebrating things when possible. "A little bit of extra effort to wish someone a happy birthday, or to do something special for someone goes a long way." We know she'll be an excellent doctor one day!