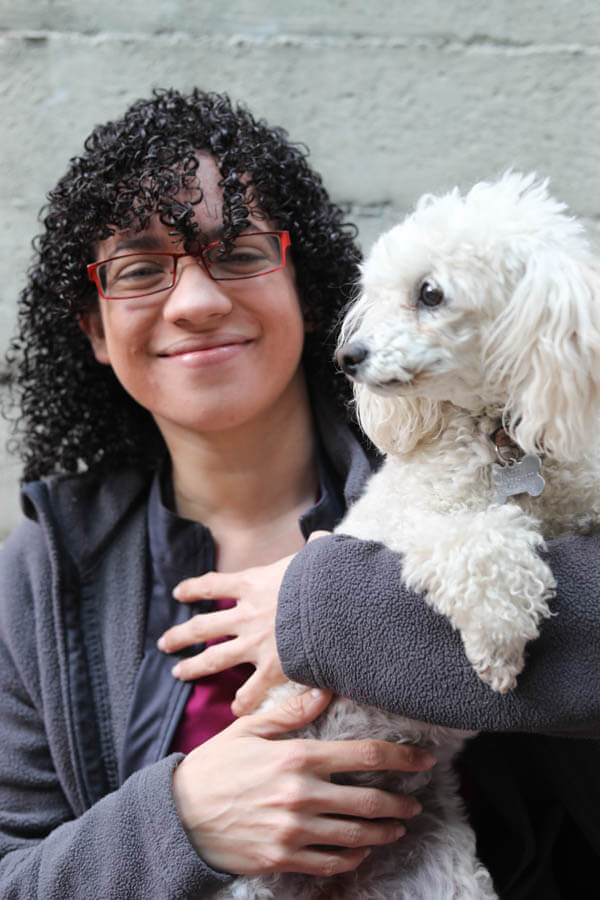 Fabiola (she/her)
Veterinary Assistant
Fabiola joined our team as a veterinary assistant in August 2019 after graduating with a degree in veterinary technology from Sistema Ana G. Mendez in Puerto Rico, where she was born and raised. She has always loved being around animals, so she decided to pursue a career in a field she is passionate about.

"I spent two summers working at the zoo (2007-2008). One year, I worked with food prep/distribution, and this enabled me to get up close and personal with many species while learning about their care and needs. The next year I worked in the aviary, and I got to coexist with many birds for a whole summer. It was an impactful experience that definitely influenced my desire to pursue a career in the vet field."

Fabiola has made it her goal to give the best medical care and customer service possible while communicating effectively with clients and patients. She loves that she plays a part in helping patients feel better and recover. "I love that I work alongside a great team that is committed to giving the best care to both patients and clients. Our team of doctors is very knowledgeable and compassionate; I see this every day. I have no doubt that I made the right choice when applying. There is also an endless supply of puppies and kittens! That should be listed in the job benefits package."

Fabiola's family is made up of her wife and their two cats. "My pets are my kids. I love just how different they are from each other. The differences show in what toys they play with, or even the way they drink water; the only thing they have in common is being cats!"

She is also passionate about art and food. We love having Fabiola on the team!