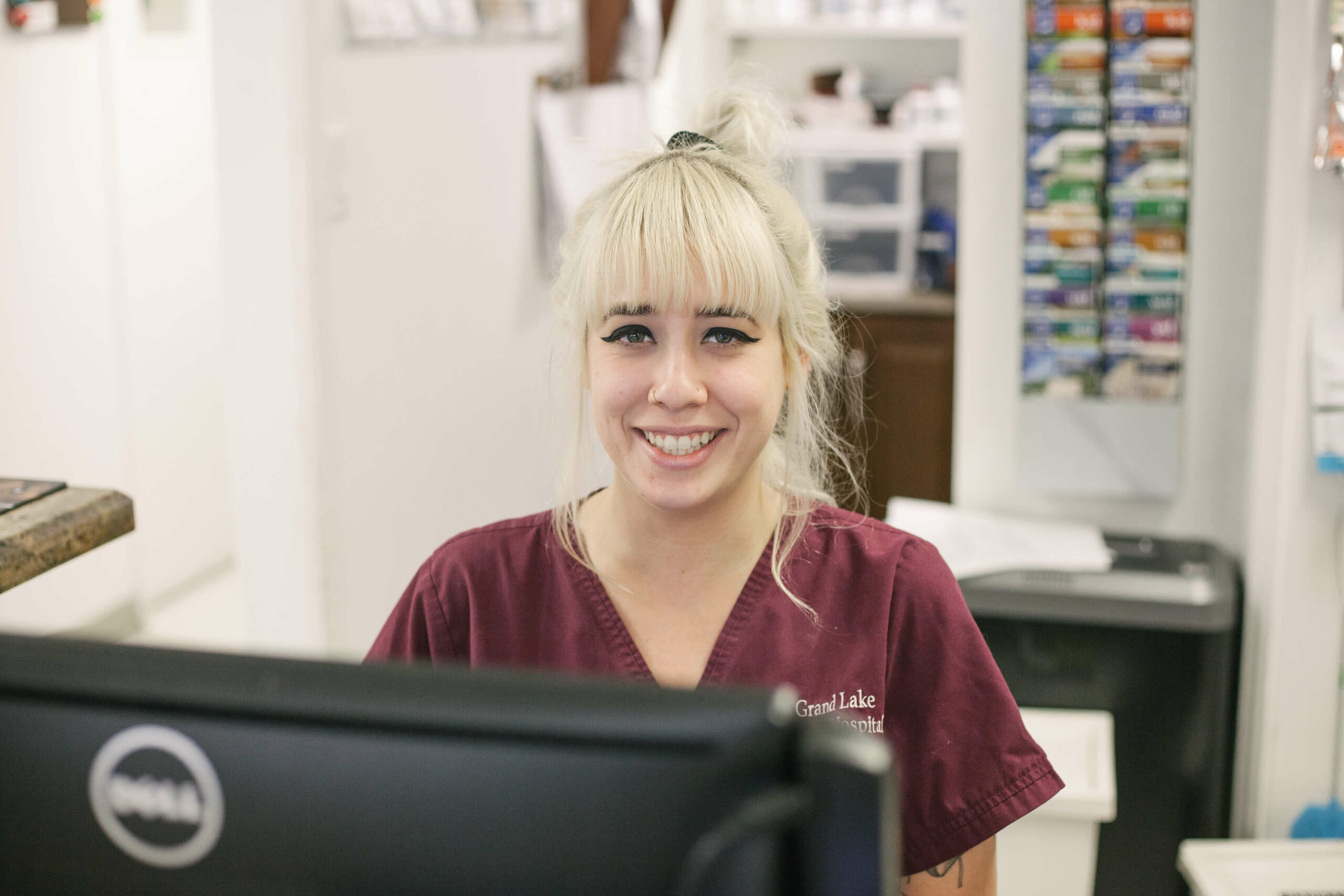 Kelly (she/her)
Client Service Representative
Kelly joined Grand Lake Vet in April 2017 with no prior veterinary experience. After pursuing a degree in visual arts, she decided to work in this field because of her love and compassion for animals.
Kelly feels lucky to have had the opportunity to meet and get to know the pets (and their humans, too) as well as she has. She cares for them as if they were her own, and she enjoys helping them get the care they need and deserve! She tries to be as helpful and compassionate as she can be with every client and patient. She chose to work at GLVH because of our dedication to providing both the client and patient with the best possible veterinary experience.
Kelly's family is made up of her partner and their two cats, Maple and Charge. Her pets mean everything to her, they are her children!
Her deep love of animals is on the opposite side of the spectrum from her disdain for foxtails. Ask her about it!
In her spare time, Kelly collects videos for her VHS collection. A fun fact she loves to share is that her second cousin was Robert Redford's landscaper.