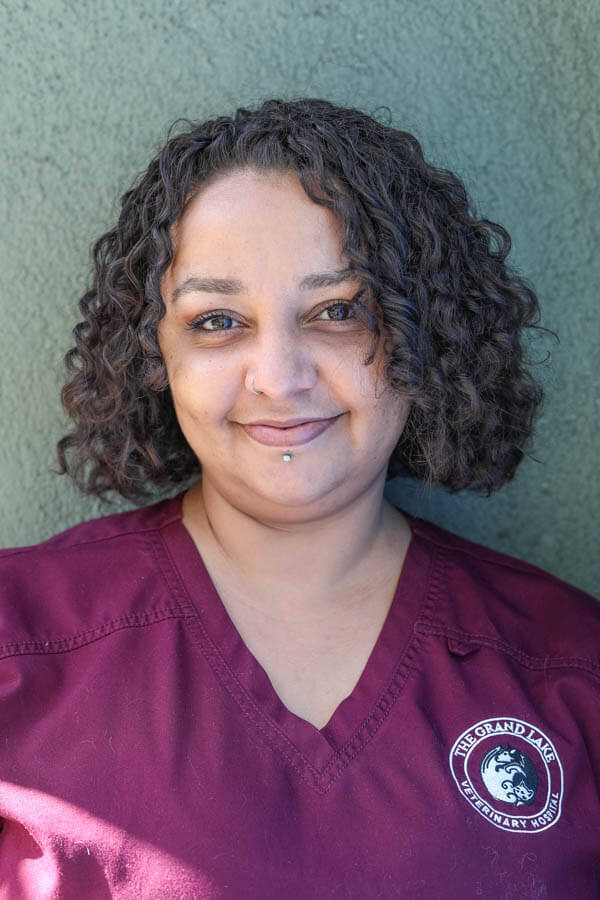 SJ (she/her)
Veterinary Assistant
SJ has always loved animals and helping people, so the veterinary field naturally appealed to her. She started pet sitting when she was in high school, so she started her career in this field 23 years ago!
She grew up in Oakland and Berkeley. Before plunging into professional medicine, she was a dance teacher in Oakland and Alameda. She has traveled around the world with her dance company including trips to Japan, Russia, Australia, and New Zealand. She graduated from the Fashion Institute of Design and Merchandising in 2004, then found herself back in the veterinary field. She enjoys creating art in many forms such as drawing, painting, sewing, and crocheting. Her passion is animals, however, and she is very happy to be a part of the team at Grand Lake.
SJ always tries to help clients in any way she can to make their interactions with her as clear and pleasant as possible. Her goal is to help the patient have the least stressful experience possible.
She loves and respects the values and philosophy at Grand Lake Vet, so we knew she'd be a great match for us the minute she walked through our doors! We love that SJ is always positive and keeps moving forward!
SJ shares her home with her husband Ronnie.