Leadership Team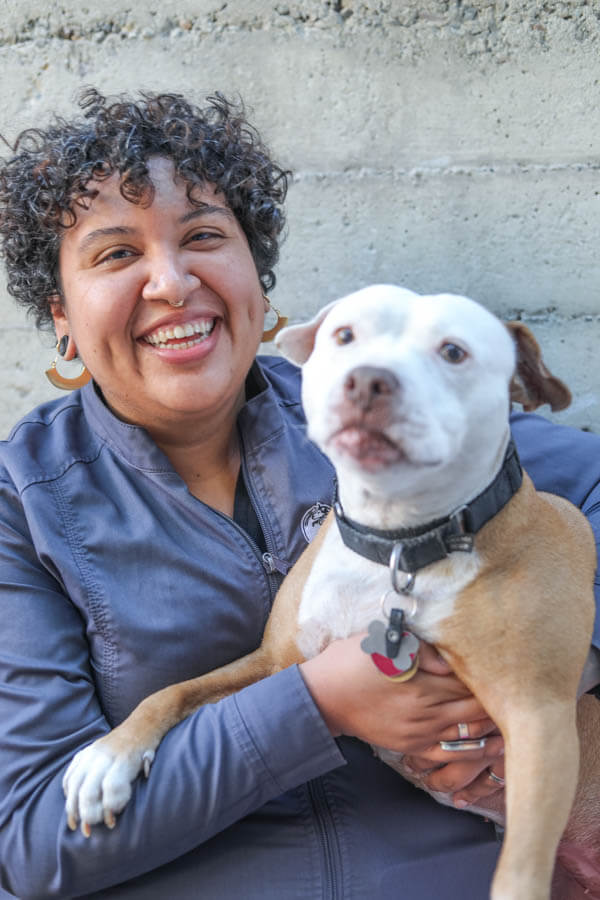 ANYA (She/They)
Hospital Manager
Over the years, Anya has learned how much she loves interacting with people, and how good it feels to make someone's day better. She's found it incredibly rewarding to be an important part of the client and patient experience. She got her first cat, Oscar, while working at her first practice. "He has changed my life for the better. I fell in love with this field because I brought Oscar home and realized that the people we help, love their pets the same way I love Oscar," Anya says.
As the hospital manager at Grand Lake Vet, she tries to keep things as positive as possible. "My goal in every interaction is to leave each client feeling like they just had the best experience possible. Even when I have to have difficult conversations, I try to actively listen and empathize. That goes for staff too! I try to treat people the way I want to be treated. Everyone is doing the best they are capable of at that moment."
For Anya, "Pets mean unconditional love and family." Her family is made up of her wife (who she knew was her soulmate when she showed her a picture of her cat two minutes into meeting each other), their daughter, and their zoo. Frida and Spock, her two cats, guard the homestead. Little miss Johnny Cake, the friendliest Staffordshire Bull Terrier in East Oakland, comes to work with her every day. She's the cutest little pit bull, with a huge personality.
Anya is proud to work at Grand Lake Vet and be a part of building the team here. "I love how gentle and compassionate everyone is at Grand Lake Vet, and that doesn't just apply to how our clients and patients are treated, but also how we treat each other. The veterinary field is incredibly rewarding, but depression, compassion fatigue, and burnout are realities we all face, no matter what your position is in a practice. I've never worked somewhere where people take care of each other as we do at Grand Lake Vet. There's no judgment, and we respect each other. We celebrate and grieve together. I feel like Grand Lake is a part of my family."
Anya is working on becoming a Certified Veterinary Practice Manager. In her spare time, Anya tends to her indoor jungle of houseplants or she and her family explore the Redwoods and East Bay trails with their dog Johnny Cake. "My dog Johnny Cake's name is a nod to my Belizean heritage. She's a sweet little Caribbean biscuit!"
---
Cassandra (She/Her)
Team Development Manager
Cassandra believes that the veterinary field chose her! In 2007 she started her career in animal medicine as a receptionist and eventually worked as a veterinary assistant for eight years. By 2015, she found herself transitioning to more leadership roles, where she supervised a team of receptionists and managed a hospital.
Cassandra is focused on teamwork and the impact that has on patients, clients, and staff. She wants every client and patient to know that she cares and makes a concerted effort to show that in every interaction.
Before joining the team at Grand Lake Vet, she worked with Dr. MacDonald at another practice and was excited to work with her again. We love that Cassandra has been able to bring her years of expertise to the clinic and serve as a major support for our management team.
Her family is made up of her Staffie/Cattle Dog mix, Ava, and her two cats Jacquee and Tiger. She enjoys spending her free time with family and friends and exploring new restaurants.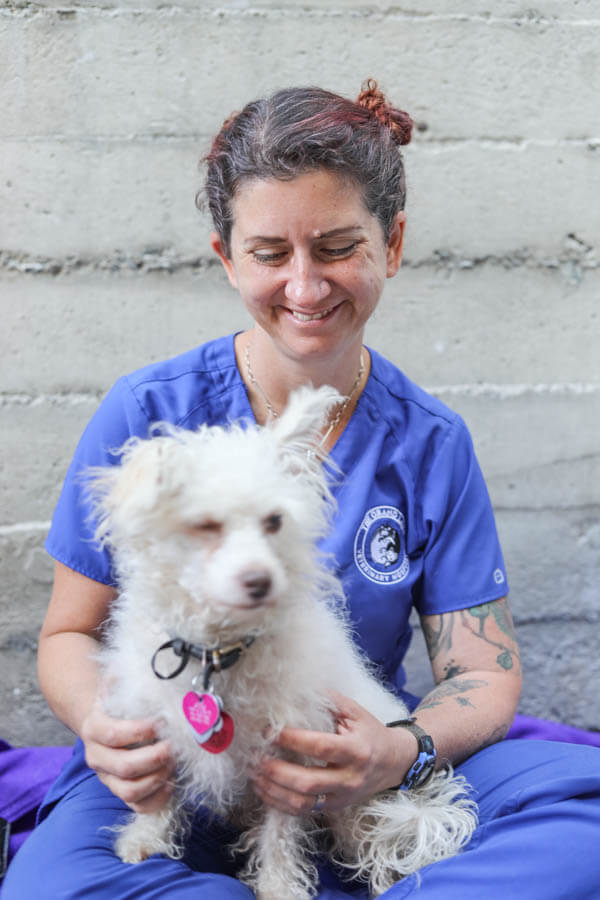 LINDSEY
Lead Remote Technician
Lindsey completed RVT classes at Western Career College and became a licensed technician in December of 2009. Lindsey has always loved animals and wanted to be a veterinarian as a child. In 1989, she began a career training horses, but eventually, she wanted a change. She decided to become a veterinary technician because she had an interest in medicine, and it seemed like a perfect melding of the two.
Lindsey wants to build the trust of the client and the patient at every visit. For her, pets are family. They are her constant companions who give her unconditional love. She recognizes that relationship exists for all of our clients and their pets and treats them with the same level of respect and care she has for her clan of cats and dogs at home.
Lindsey chose to continue to work at Grand Lake Vet (she also worked at the former Lake Vet before it closed) because she loves "her coworkers, the wonderful clients, and of course watching the animals over their lifetimes."
When Lindsey isn't helping to lead the crew at Grand Lake Vet, you can find her instructing dressage. "I love teaching people how to improve communication with their horses." We think Lindsey is a real gem (with staff, people, horses, and furry friends/patients).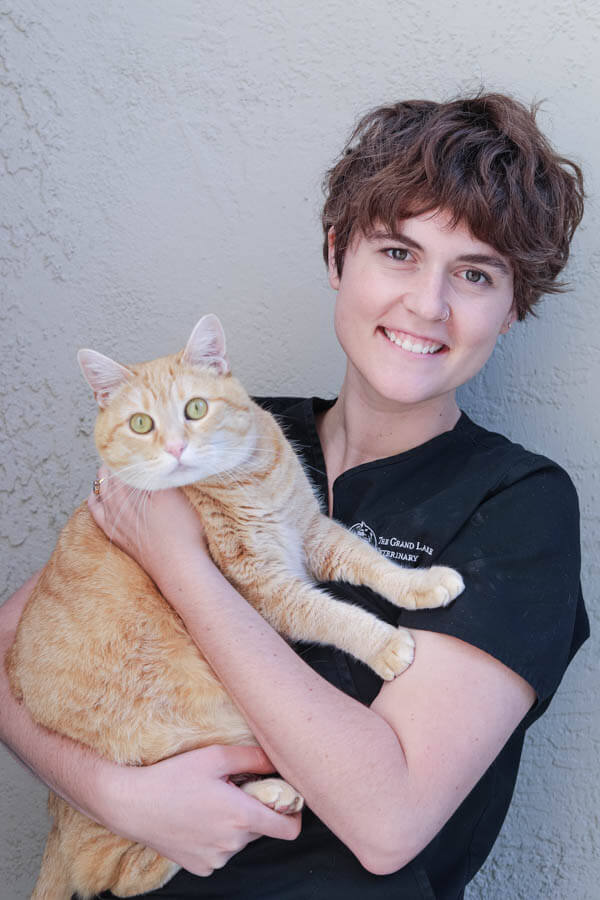 SARAH (She/Her)
Assistant Office Manager
Sarah joined our front office team as a receptionist in March 2019. To Sarah, pets are family! She pursued a career in the veterinary field because she wanted to work in an environment with caring and compassionate people who share that same belief about pets.
She grew up surrounded by animals. She started working with them about a year ago when she found herself away at school separated from her own pets! "If I couldn't spoil my own, I could at least spoil someone else's!" says Sarah.
Sarah joined the GLVH team because she wanted to work with people who love and care for animals just as much as she does! She wants to be part of a team that is doing its best to provide health care to some of the most important family members.
Sarah approaches each person and four-legged friend with kindness and love, and an understanding of what it means to love your pet endlessly. Sarah feels that "My pets are my comfort and happiness; they are a constant reminder to enjoy the little things. They are the best partners in life!" Her "best partners" are, "My little sweet round kitty Peach. Oh, and my partner David!"
It's important to Sarah that you do things that fulfill you and truly make you happy. She has a BFA in painting, is a photographer, and loves to cook. We're so glad to have Sarah on the team!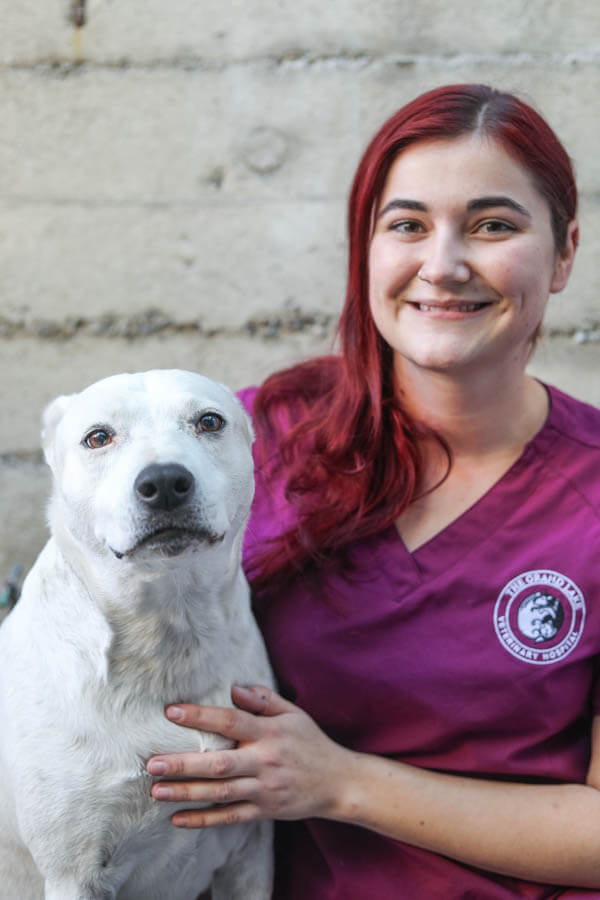 ALEX (she/her)
Lead Client Service Representative
Alex came to GLVH to use her customer service skills in a meaningful and rewarding way, and she is excited to be a part of a caring and respected team. She has always loved animals and looks forward to helping care for them professionally. Alex believes that honesty is everything and follows this philosophy to guide her interactions with clients by effectively communicating with them about their concerns while creating a genuine connection with both the client and patient. Alex is the oldest of her siblings, a sister, brother and their furry sibling, Lani, the adorable French Bulldog. Jessica (she/her)
Head RVT 
Jessica is a Registered Veterinary Technician, and has fostered many wonderful relationships with the community and her clients throughout her time practicing here. Having grown up around animals, she became passionate about giving a voice to those furry friends in need. Before joining GLVH, she began her career working for 13 years at a feline-only practice. Working with cats was an enjoyable challenge, as she learned their ways of communicating with us, showing us boundaries, and loving us in the unique way only felines can! Her goal is to always help clients have a low-stress visit for both them and their pets. Jessica's home life is oh-so-colorful, living with boyfriend Ryan, teenage son Aiden, and her mini "menagerie" that includes Boxers, a French Bulldog, 3 cats, 1 African Grey Congo, 1 Blue and Gold Macaw, and a Sulcata tortoise. MARY (SHE/HER)
Lead Client Service Representative
While she does love animals, Mary really has a passion for interacting with people and knows a great working environment when she sees one. In fact, she decided to join the team here at GLVH after her observational interview with us. Mary says she noticed how well organized, considerate, and respectful the team was, which is something she values in a place of employment.
Currently, Mary is attending college, but when she's not working or taking classes she enjoys vegetable gardening, reading, and most of all spending time with her husband John and daughter Elyana. They share their home with Athena the Jack Russell terrier, and Cleo, a Siamese mix cat, who are very much a part of the family and provide comfort, calm, and unconditional love.
Support Staff Aaron (he/him)
Kennel Assistant
Our team at Grand Lake is full of animal lovers, and Aaron is no exception. He is currently attending Head-Royce School in Oakland and began working with animals in 2017 when he volunteered at the ESPCA. After that first glimpse 'behind the curtain', he never wanted to do anything else. Animals have been a safe space and support system for Aaron, so he's incredibly passionate about animal care. His animal family at home consists of a dog, Artie, and a bearded dragon, Sparkie- who are consistently there to love and support Aaron whenever he needs a pick-me-up. Aaron enjoys playing piano, drawing, and playing hockey in his free time.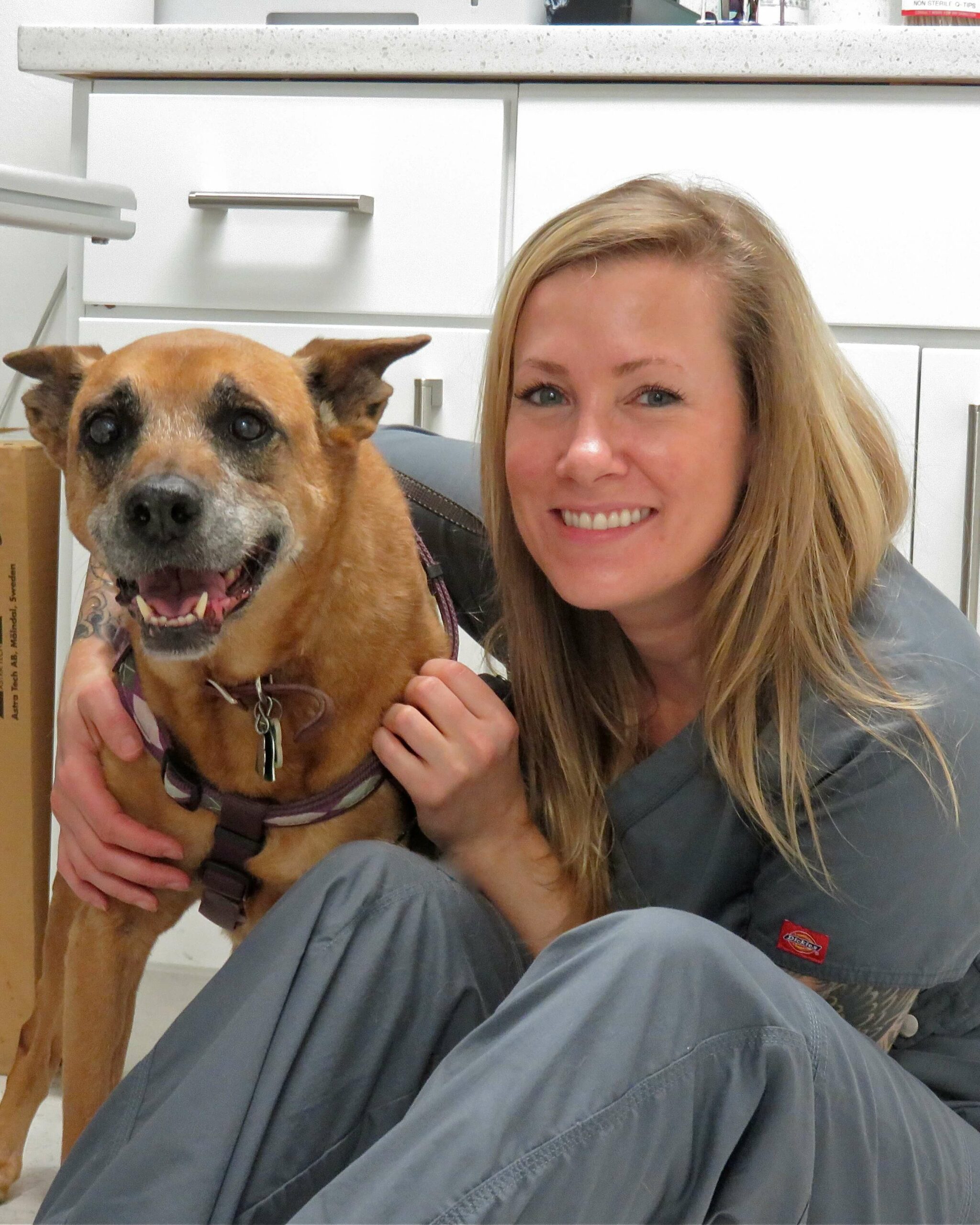 ANGEL
Veterinary Assistant (Remote)
Angel worked in our office for several years before moving home to Texas with her husband to start a family. Now that she's out of state, Angel assists us remotely with calls and emails.
Angel has worked in the veterinary field since 2001 when she was a kennel assistant in a clinic in Houston. Soon after, she realized that she could help clients feel well cared for and have confidence in her and the practice. She strives for the animals to have the most positive and comfortable experience possible when she is interacting with them.
She shares her home with her husband, daughter and her two pets, June Bug the terrier and Riley the cat, who bring humor and warmth into her life.
Angel will always have a place in the Grand Lake Vet family, no matter how far she goes! She's helped us by remotely assisting our staff because we practice at a high level of care, and the animals are treated with patience and compassion. We're so grateful to have her on the team.
Angel is also a licensed cosmetologist, and even as she moves forward in her new profession as a hair stylist, veterinary medicine will always have a piece of her heart. Thanks, Angel! Anitra (She/Her)
Client Service Representative
Anitra has a lifelong love of animals and has wanted to work in the veterinary field for a long time. She's excited to be able to help our patients and clients have positive, stress-free visits, and believes in treating others how they would like to be treated. For Anitra, pets are family and one of the best sources of love and comfort during hard times. She has a cat named Chewie who seems to be the head of the household. Anitra and many of her family members are artistic by nature, and you can often find her having creative photoshoots involving her Lego minifigures.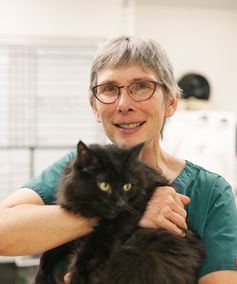 BARBARA
Registered Veterinary Technician (Remote)
​Barbara is one of our registered veterinary technicians, and previously, she was a technician at Lake Vet.
When asked why she chose veterinary medicine, Barb explains, "I love how animals are so direct with their feelings, and I'm fascinated by the science and art of medicine that our DVMs perform every day."
Her career in veterinary medicine began in 2010. She worked in a small practice after graduating from Portland Community College with a degree in veterinary technology, and she became a licensed technician in Oregon (which she maintains). Barb also has a master's degree in library science and was a librarian and system administrator prior to changing careers to work with animals. She still loves public libraries and believes they are critical institutions in our democracy. But she is so very glad to be working with animals every day (and we are so glad she is too!).
We love Barbara because she approaches all her patients with a calm demeanor and uses a gentle touch. She is incredibly knowledgeable, caring, and a pleasure to be around. Her goal is to make everyone comfortable, welcome, and to be responsive to their reason for being here.
For Barb pets are a part of the family; they're what makes a home warm. She aims to live by the golden rule and applies it to interactions with her patients and their people. To Barb, working at The Grand Lake Veterinary Hospital means she can be "grateful every day to work with wonderful teammates, colleagues, and doctors who share the same goal of providing the best possible care and kindness to our patients and clients."
Barbara and her human partner live in Portland with a rescue kitty named Miss Maisel and a cattle dog mix named Cisco. Carmen (They/Them)
Kennel Assistant
Carmen hopes to become a veterinarian one day and came to GLVH to get immersed in the veterinary field. Their current pets include cats Cato and Chunk, and rats Chai and Mocha. Carmen cherishes the unconditional love that pets bring to our lives, and says that no matter what, they can always count on their pets for snuggles, kisses, or to sit on their shoulder and share a popcorn snack. They believe in spreading kindness in the world, and hopes to help our patients live happy, healthy lives. Where they're not at work, Carmen enjoys tea, meditation, and the calmer side of life.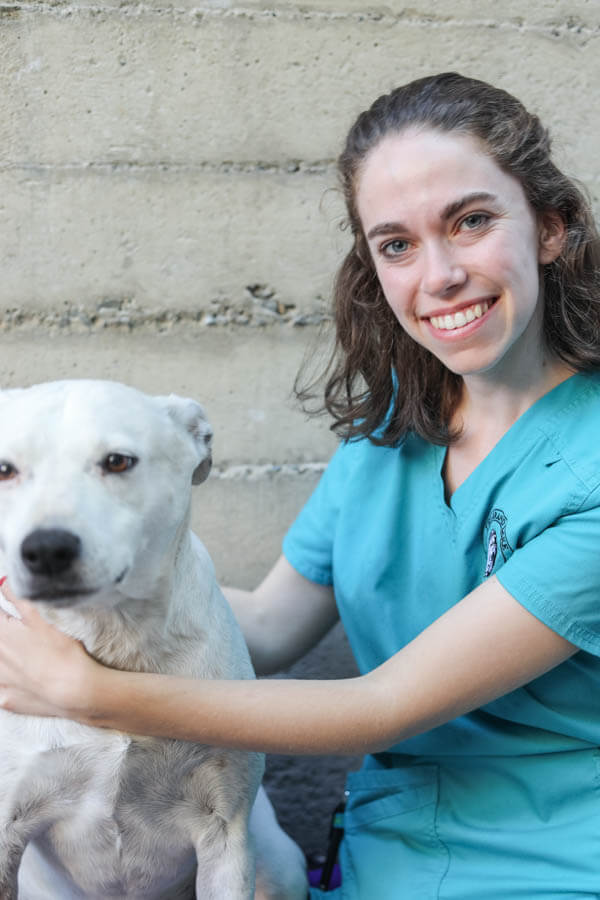 Casey (she/they)
Veterinary Assistant
Casey works with animals because she enjoys caring for them and serving her community. In 2019, she worked as a veterinary assistant at a hospital in San Francisco. "I found the environment fun and rewarding, learned a lot of basic VA skills, and overall greatly enjoyed my time," Casey said.

Casey joined us in the summer of 2021 because of the friendly, small-business feel of the practice and the devotion to animal care and comfort shown by the staff. She tries to create a welcoming and supportive environment where clients feel cared for, informed, and comfortable, and patients are as relaxed while receiving the best care.

Pets remind Casey of the simple joy in existing and the importance of appreciating the moment. "My rats know nothing except that they're excited for their morning oatmeal, which reminds me to be happy and grateful for my breakfast. They also remind me to care for myself through the responsibility of caring for them."

Casey's "family is vast, encompassing my parents and brother, grandparents and extended family, and family friends. Of course, my childhood dog, Marble, will always be part of my family, and my three rats, Kirk, Spock, and McCoy have been a wonderful recent addition!"

During her time off, Casey plays flute, piano and ukulele, and sings. She also recently started learning to play guitar! Claudia (She/Her)
Client Service Representative
Claudia was brought to GLVH by a deep love of pets—particularly her own fur baby, a pup named Luna. She loves being around animals and feels that they make both our lives and our families complete! Claudia is devoted to making sure that pet parents have all the information and help they need to care for their furry family members and wants to ensure that both our clients and our patients have a positive experience.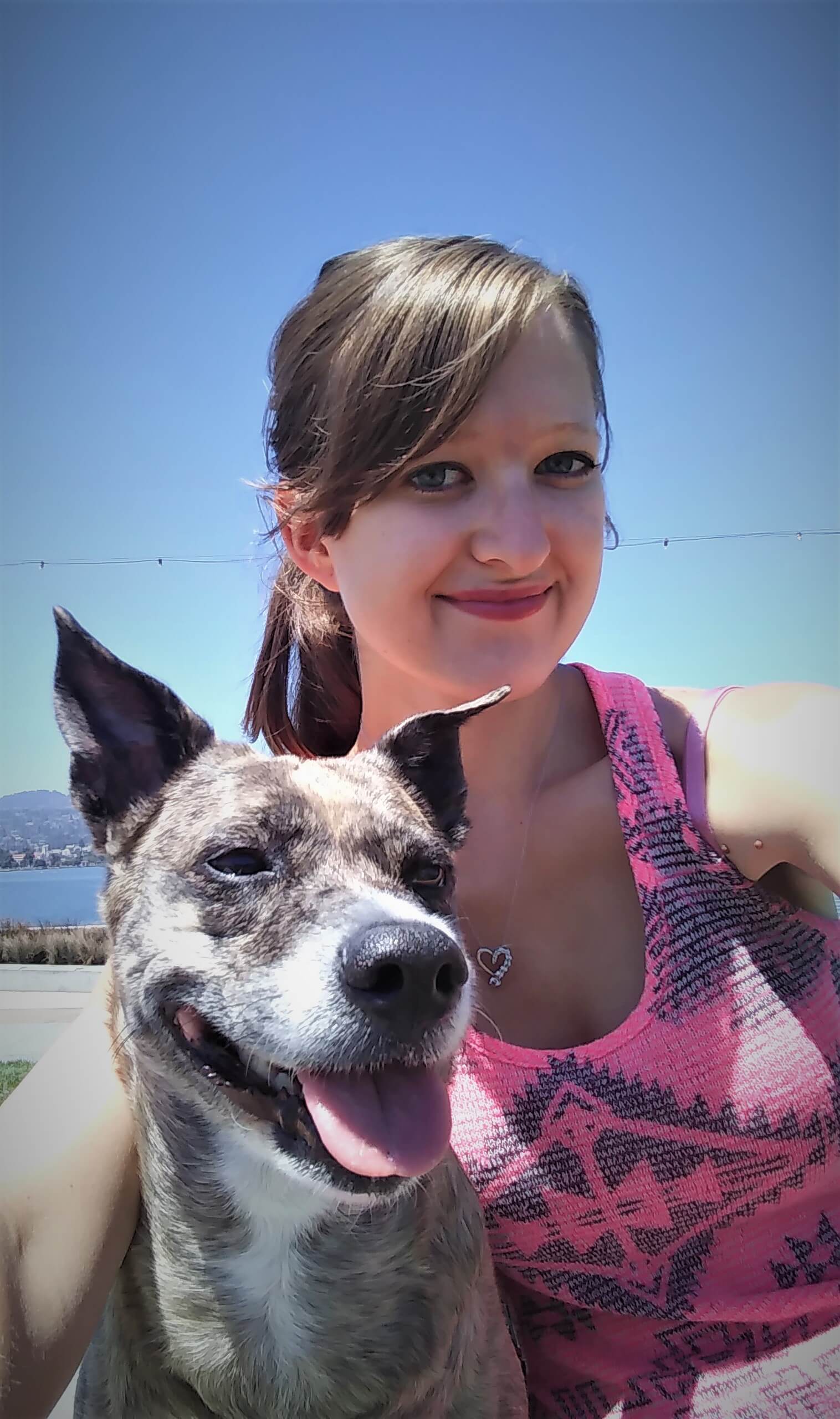 Danielle (she/her)
Client Service Representative (Remote)
Danielle joined us in the summer of 2018 and cross trained as a receptionist and kennel assistant. Before becoming a part of the GLVH team, she completed an online veterinary support assistant course. When Danielle moved back home to Colorado last year, she joined us as a remote receptionist.

Danielle knew she wanted to work in the veterinary field  because it allowed her to do what she is most passionate about, helping animals. Ever since she was little, she has had a deep love and respect for all animals and concern for their well-being. "While I grew up with all sorts of animals from the time I was a baby (ranging from fish to ferrets to horses), I worked with animals in a professional setting at Larimer Humane Society in 2011 as a kennel attendant and animal enrichment volunteer. I would spend the mornings cleaning kennels and doing laundry, and the afternoon walking dogs, playing with cats, or socializing rodents."

As a member of our remote team, she works to relay her compassion and empathy effectively via phone or text. She understands that the clients and the veterinary staff have the same goal, to help the pet. She strives to be patient and kind, to both the parent and their pet. She lives by the mantra that the kindness one does for an animal may not change the world, but it will change the world for that one animal. 

Danielle spends her time off with her boyfriend (they were high school sweethearts), and their rescue dog, Roxanne.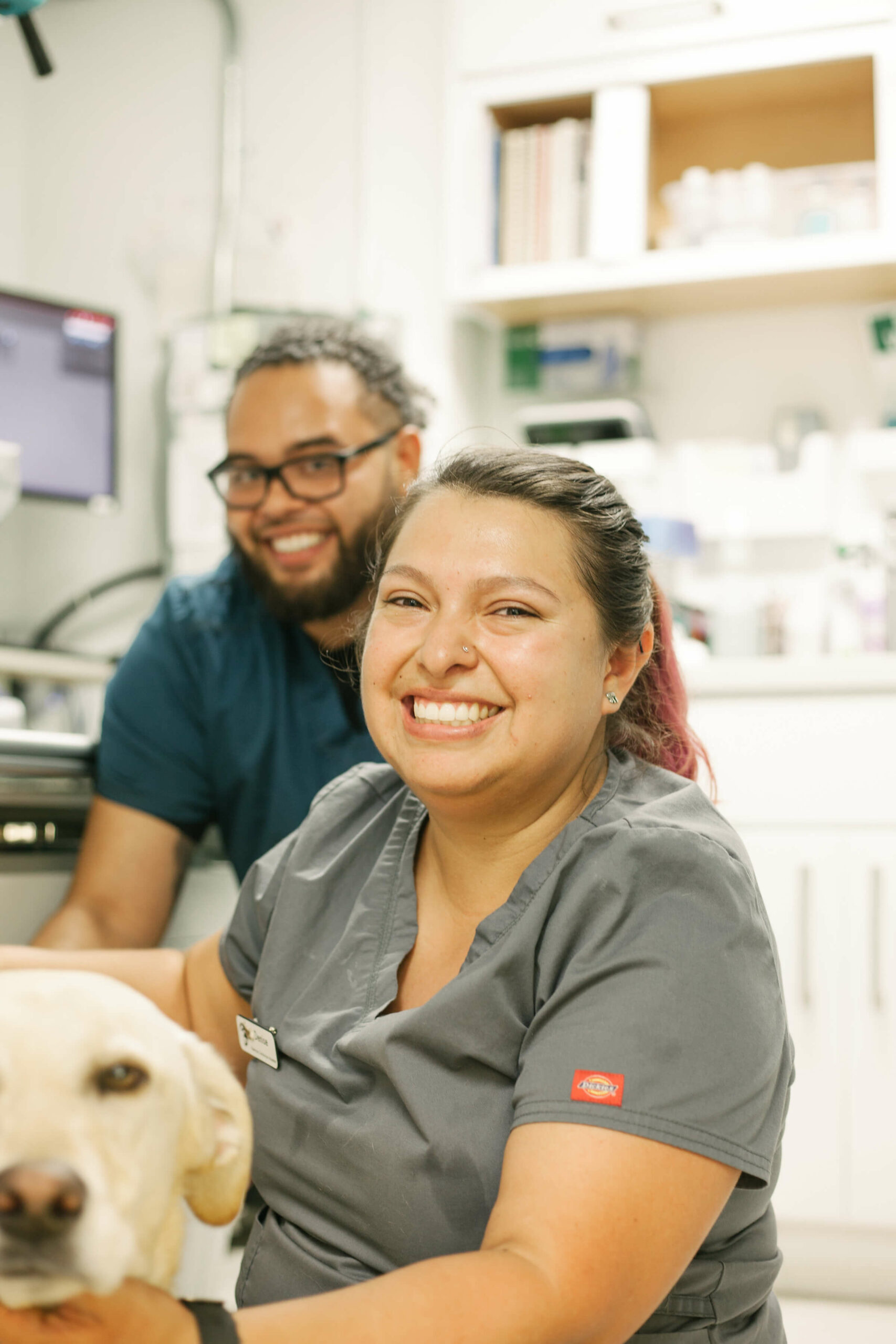 Denise L. (she/her)
Veterinary Assistant
Denise is currently working on anesthesia training with an RVT VTS in anesthesiology/analgesia, and has a bachelor's in Animal Science. Her professional experience includes more than 150 hours in CE in various topics such as dentistry, critical care and emergency medicine. She began working with animals in 2007, when she attended Cal Poly on the pre-vet track. Denise loves her work and has helped companion animals, livestock, and some exotic pets as well. Her goal is to ensure pet parents feel heard and understood while educating them on being the best pet parent possible. At home, she has 8-year-old MN Bichon mix named Gansito "Bark Ruffalo" Lopez, and a 4 y/o cat named Rambo, who mainly acts like a dog. Destiny (She/Her)
Veterinary Assistant
Destiny believes that animals are one of the greatest gifts that humankind has, and is currently studying to become a Veterinary Technician. Anything she does, she wants to do well—and she brings this energy into making sure our patients and clients get the best care possible. Destiny likes to dance and read in her spare time, and also does some dog-sitting when she finds the time.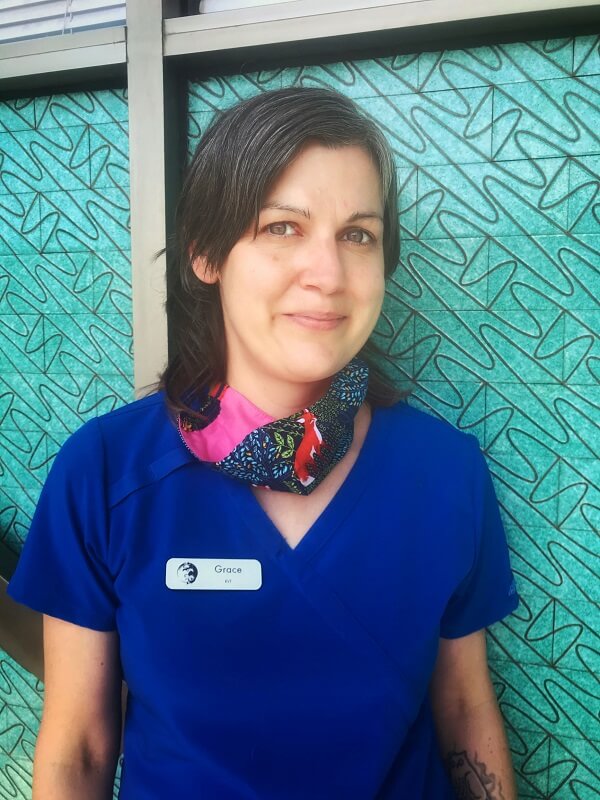 GRACE
Registered Veterinary Technician (Remote)
In 2004, Grace began working as a veterinary assistant and kennel manager. It reinforced her love of working with and aiding animals and introduced her to the possibilities of creating a career in veterinary medicine. She decided she wanted to work in the field to do better for her own and other pets. She received her BA in veterinary technology from Gaston College in North Carolina and currently holds her license in NC as well as here in California.
Grace's goal with every patient and client is to impart empathy and ensure that the best care is given to the pet. She believes that her role is to do no harm and to leave everything better than you found it, which she demonstrates with every patient interaction. Grace decided to join The Grand Lake Hospital team to develop her skills and to advance in her career as an RVT.
Outside of the hospital, Grace enjoys spending time with her partner Matthew and their dog Taj, a chatty Husky who explores the coasts with them. Grace also played roller derby for almost 10 years in North Carolina where she learned innumerable lessons on working on a team.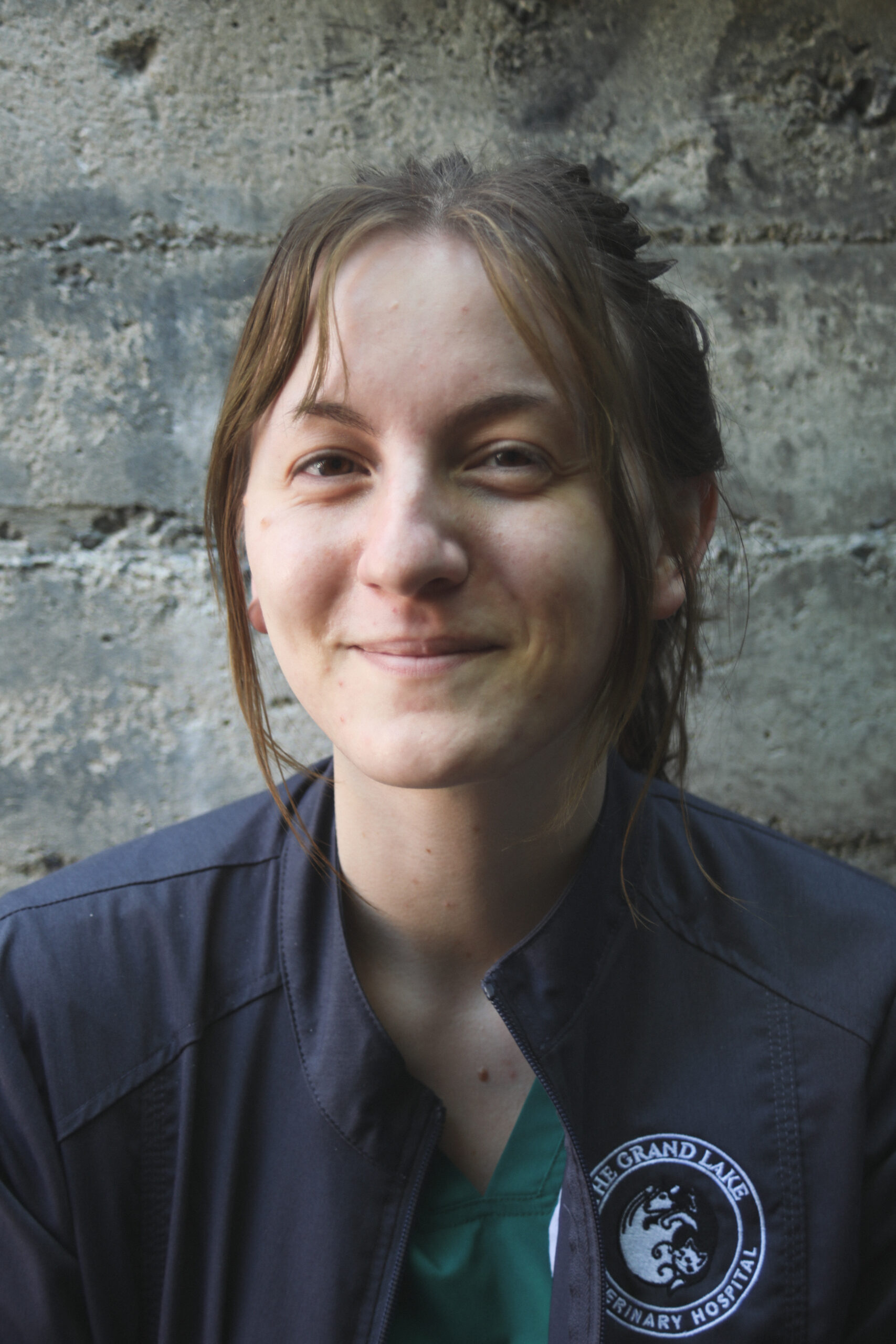 Hayley (she/her)
Client Service Representative
Before working with us at Grand Lake Veterinary Hospital, Hayley was on the path to attending art school and working in design, but when she craved a career change, Hayley opted to work where she could make a difference. She was drawn to Grand Lake for the diverse, friendly atmosphere and its holistic approach to veterinary care. She has always been naturally drawn to working with animals and has worked with horses for over a decade. The most rewarding aspect of working with a horse rescue was watching animals who've faced abuse or neglect turn a new leaf, and interact with people again.
When she isn't working, you can often find Hayley enjoying the outdoors with her partner, Vii, their black cat, Licorice, and occasionally the neighborhood stray, Garfield. When she has time off, she tries to spend as much time away from screens as possible, digging into hobbies like crafting, drawing, sewing, and cooking. Ivy (They/Them)
Client Service Representative
Ivy got their first cat when they were a junior in high school and has been a confirmed cat lover ever since! They have a deep appreciation for the joy and enrichment that animals can bring to our lives, and strive to treat our clients and patients with warmth and kindness. Ivy shares their home with their partner Emma and their kitten Jolyne. Ivy believes in taking care of the small things so you can trust yourself with the big ones! When not at work or school, you might find them scaling new heights at the local climbing gym. Jacalyn (she/her)
Veterinary Assistant
Jacalyn has a B.A. in Public Health and is also a Vet Assist Controlled Substance Permit holder. She is currently pursuing her Veterinary Technician degree at Penn Foster. Jacalyn started as a Kennel Technician back in 2020 when she discovered a love for veterinary medicine. This inspired her to return to school to work towards a degree in Veterinary Medicine. Jacalyn lives by the golden rule and wants to make sure every client feels safe and heard. When she isn't working or in school, Jacalyn is usually spending quality time outdoors with her pets. She has a brown tabby named Roxie and a chihuahua mix called Rosie. Jacalyn knows the comfort and companionship our animals provide us and is proud to bring excellent care to the pets of Grand Lake Veterinary Hospital.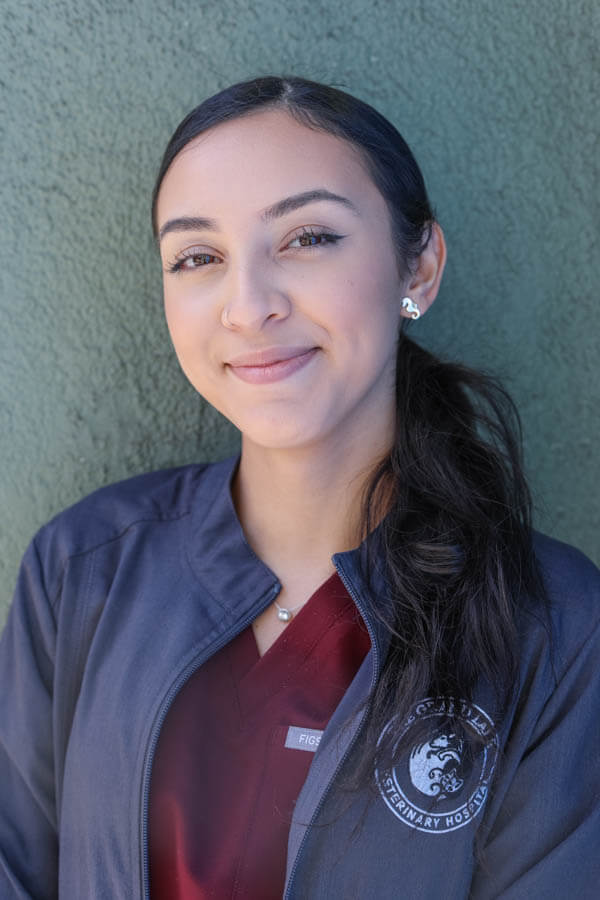 Jasmin (she/her)
Client Service Representative (Remote)
Jasmin has always had a love for animals, and as one of our client service representatives, she strives to create an environment where every pet is treated like an important member of the family. She loves developing long-term relationships with the families that trust us with their pets. Jasmin lives at home with her parents, younger sister, cousin, her husband, and their baby. Her animal family consists of a lovable Guinea pig, Fifi.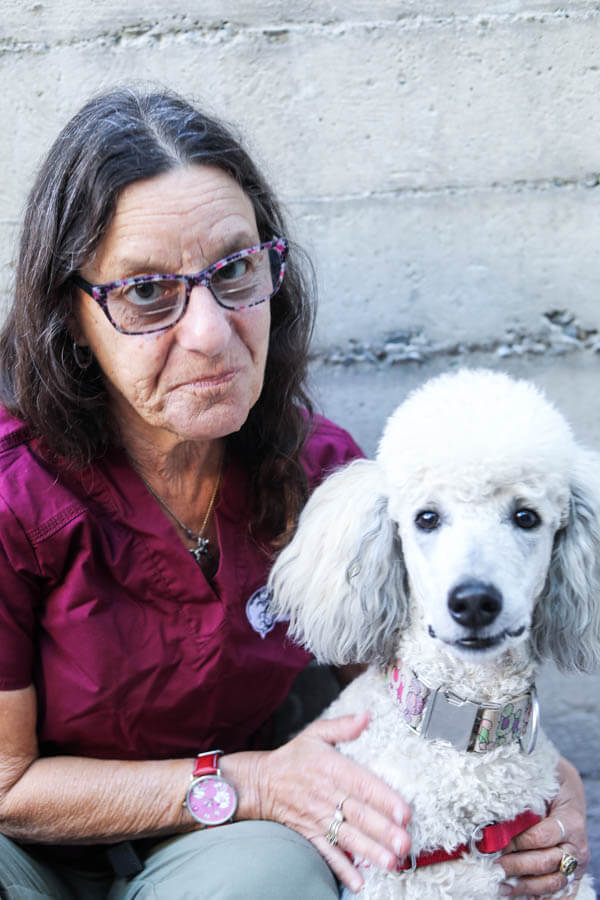 JOAN
Kennel Assistant
Joan previously worked at Lake Vet and returned when Grand Lake Vet opened in 2013. She is a San Francisco Dog Walking Academy graduate and completed four terms of school to become a registered veterinary technician.
She has worked with dogs for many years, and wanted to work with them professionally, so she sought a career in veterinary medicine.
Joan tries her best for every client and patient to have a wonderful experience. Her pets are everything to her, and she really enjoys learning about and working with the animals at Grand Lake Vet.
Joan spends her days off with her husband John and Annie and Pebbles, her standard poodles. You may see her walking her small poodle mix, Stretch (a rescue who was born here in the clinic). She has earned various titles in competitive obedience with her dogs.
We're glad to have Joan for her down-to-earth perspective and attention to detail!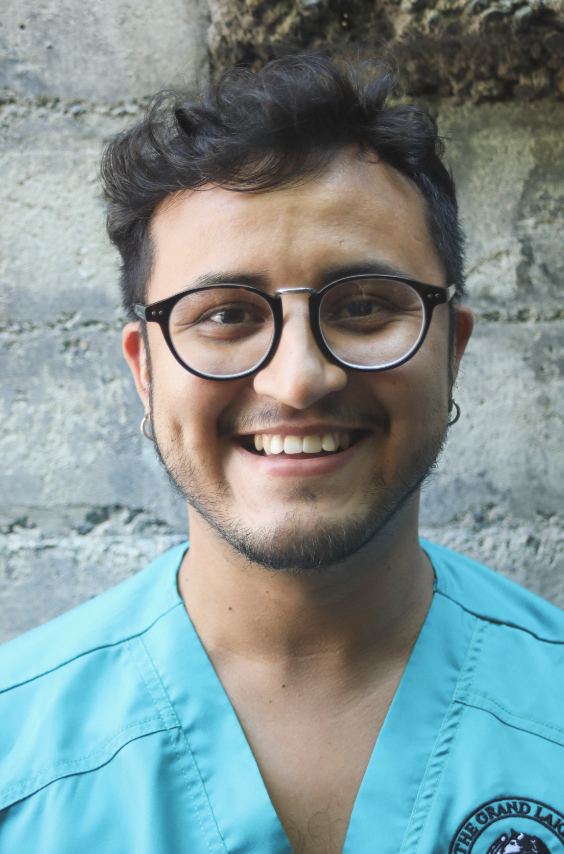 Joe (they/he)
Veterinary Assistant
Joe grew up in Las Vegas and was always fascinated with science and nature. He has always loved animals, but it wasn't until his aunt took him under her wing during summer breaks to help her groom and take care of dogs that he knew he wanted to work with animals professionally. Before beginning his career working with animals in 2013, Joe was enrolled in college for biology and took every opportunity to volunteer with local animal shelters and rescue organizations. With that experience under his belt, he decided it was time to start working full-time in this industry—and now here we are! Grand Lake has been a great fit for Joe, and he loves its positive work environment. When he's not working, you may find Joe hanging out with his family, including his grandparents and Soul-Dog, Charles. Julia
Veterinary Assistant
Julia, our Veterinary Assistant, is currently studying at the UC Davis School of Veterinary Medicine and is working on completing the Certified Veterinary Acupuncture program. She is passionate about animal physiology and integrative medicine. An animal lover from a young age, Julia finds this work incredibly rewarding. When she was in high school, she traveled to Costa Rica to volunteer at several dog shelters, wildlife rehabilitation facilities, and livestock herds. This inspired Julia to pursue animal medicine, and the rest is history! When she's at home, you will often find her spending time with her husband and dog, Missy, or visiting with her parents and brother.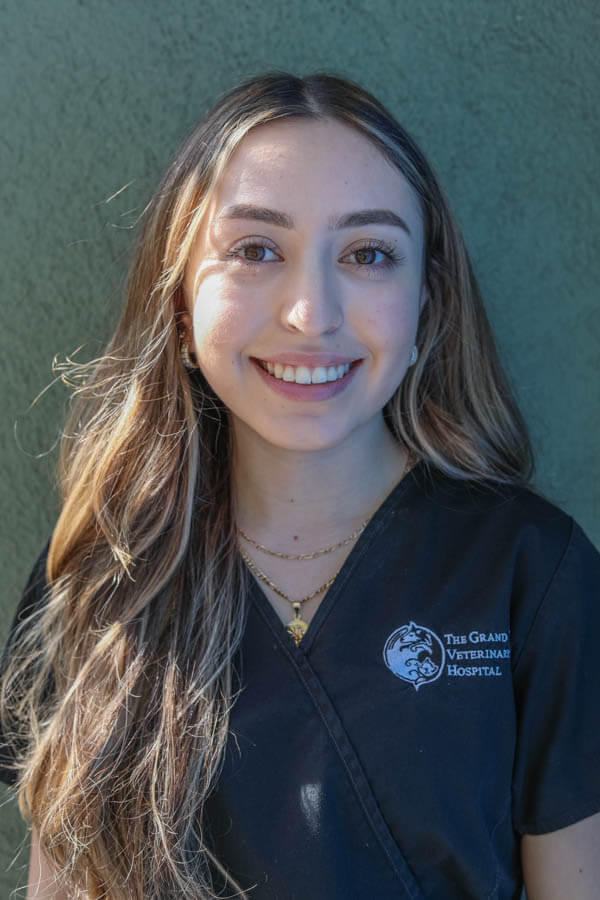 Karina (she/her)
Client Service Representative (Remote)
Karina is a pre-nursing student who joined our team to mesh her love of the medical field with her love of pets. Karina feels that working here is "a great start to get into the healthcare field."

Karina strives to ensure every client's needs are met while also being kind. She believes that you should always treat others how you would like to be treated and shows this in every interaction with her teammates, our clients, and their pets.

Karina has a black cat named Onyx and a bunny named Carmel. Her pets are family to her and make her feel cared for and comforted. She says "They know when you need them." Aside from her furry family members, she shares her life with her human family, her mother, Teresa, father, Gerardo, and her sister, Jessica.

Karina joined the team at GLVH because she was won over by "the friendly and welcoming staff." We are excited to have her here!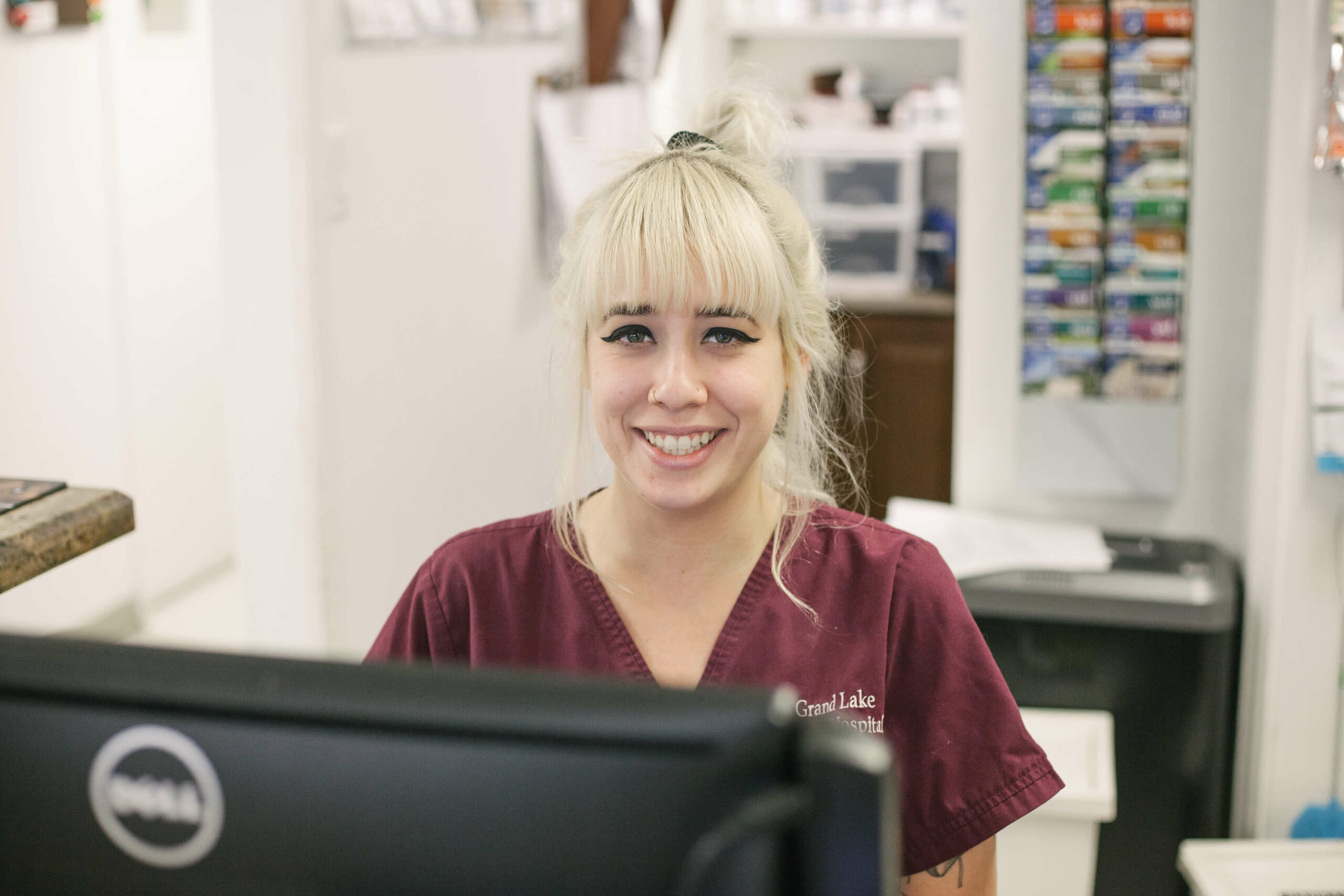 Kelly (she/her)
Client Service Representative
Kelly joined Grand Lake Vet in April 2017 with no prior veterinary experience. After pursuing a degree in visual arts, she decided to work in this field because of her love and compassion for animals.
Kelly feels lucky to have had the opportunity to meet and get to know the pets (and their humans, too) as well as she has. She cares for them as if they were her own, and she enjoys helping them get the care they need and deserve! She tries to be as helpful and compassionate as she can be with every client and patient. She chose to work at GLVH because of our dedication to providing both the client and patient with the best possible veterinary experience.
Kelly's family is made up of her partner and their two cats, Maple and Charge. Her pets mean everything to her, they are her children!
Her deep love of animals is on the opposite side of the spectrum from her disdain for foxtails. Ask her about it!
In her spare time, Kelly collects videos for her VHS collection. A fun fact she loves to share is that her second cousin was Robert Redford's landscaper.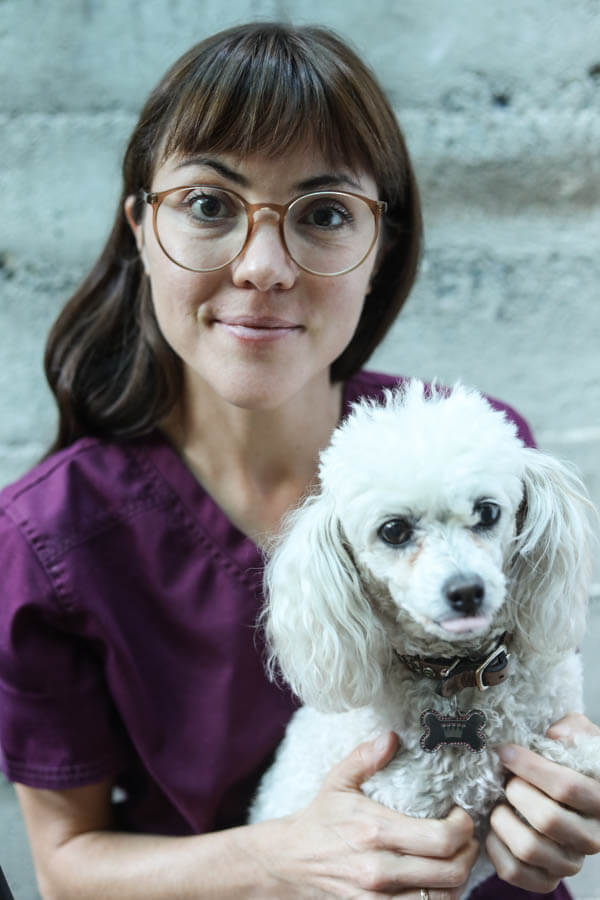 Lindsay (she/her)
Veterinary Assistant
Lindsay has over a decade of experience with animal care. Coming from a family of doctors, veterinary medicine felt like a natural field to go into. This lead to her volunteering for a short time at the SFSPCA as a medical volunteer, and 2 years after moving to Germany, was accepted to veterinary school. Lindsay began studying veterinary medicine in Hanover, Germany in 2011. She graduated in 2017 from the University of Veterinary Medicine, Hanover Germany. Despite the challenging workload, she has always been driven by the purpose that the work served. Lindsay has a great deal of compassion for animals and loves getting to touch their lives each day. When she's not working, you'll often find Lindsay relaxing with her husband Jan, and two kitties, Bernadette (Bernie) and Clementine (Clemens).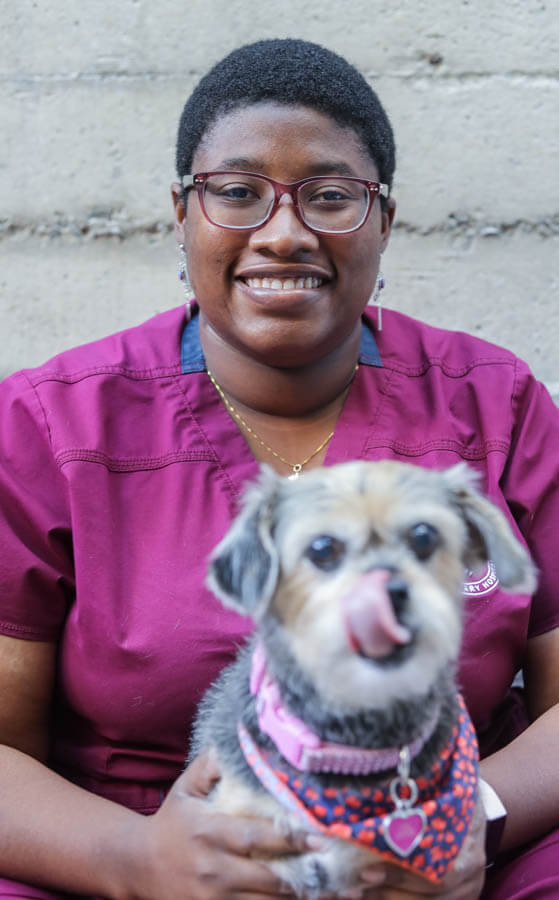 Lynne (she/her)
Client Service Representative (Remote)
Lynne loves animals and working in a field that allows her to help them. She volunteered at the East Bay SPCA in high school where she saw first-hand what kind of care the intakes needed. After that experience, coupled with shadowing at a veterinary hospital, she decided to pursue a career in veterinary medicine.
Her main goal is to make sure that each interaction with clients and patients is kind and personable, and that they leave satisfied. She aims to treat others the way she wants to be treated, and always leave them with a smile.
She shares her home with her mom and her senior citizen Border terrier/Yorkie mix, Muffin. "Muffin means everything to me in the sense that she brightens my day just by being a goofball and squeaking her toys to get our attention. She makes any day a joy."
Lynne enjoys the warm and friendly environment at GLVH, and because we make sure our clients are armed with the right information to help their pets have a long and comfortable life.
She recently graduated with a BS in Animal Science from California State University – Fresno. Her next goal is to become a registered veterinary technician. She is also a huge musical theater nerd as well as a self-proclaimed bibliophile. Melissa T.
Registered Veterinary Technician
When Melissa was 15, her mother signed her up to work at their family vet, and she's never looked back! She started out as a kennel assistant and receptionist, and worked her way up to becoming an RVT/nurse.
We love that Melissa's expertise in the field has driven her to "try to understand what every client wants for their pet and to make certain they fully comprehend what treatment options they have." Melissa says, "I want the patient to have the quickest, safest, and least stressful visit possible." She is incredibly patient, something we all look to her for as an example.
Her family is made up of Loretta Lynn, a 4-year-old Staffordshire Bull Terrier with the most expressive face, and her two domestic shorthair cats, Nandor the Relentless and Guillermo VanHelsing-DelaCruz. "I love them dearly and they are the worst roommates I've ever had."
Melissa chose to join us at Grand Lake Vet in early 2019 because she enjoys the family vibe here and the way the team comes together to take great care of each patient.
When not working with animals, Melissa works as a tattoo artist (which she has done since 2005), and frequently holds art shows at local venues. In her spare time, she enjoys road trips, rock climbing, hiking, snowboarding, and roller-skating.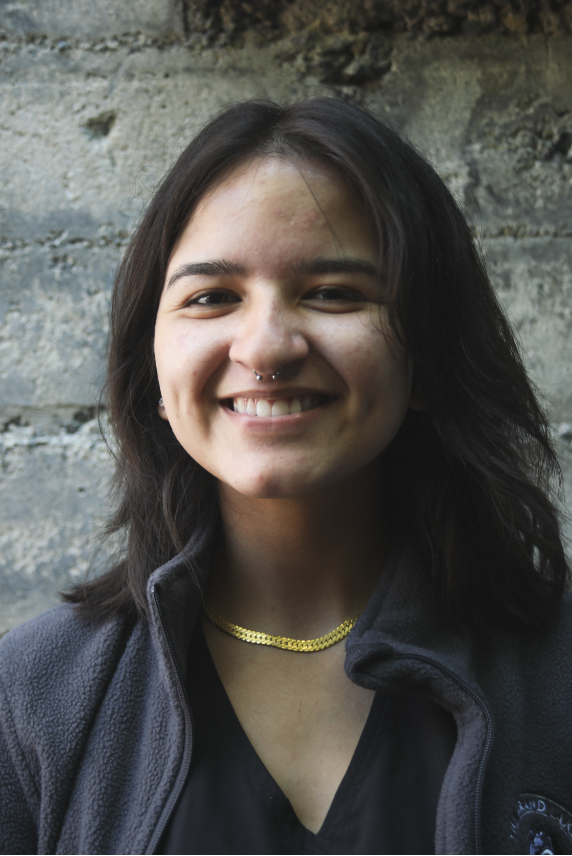 Mia (she/her)
Client Service Representative & Veterinary Assistant
Mia began working with animals in 2018 while volunteering at her community's local animal shelter. In that time, she gained experience working with animals daily and organizing adoption events for the shelter. Mia has always enjoyed pets in her family and has had three bulldogs, three cocker spaniels (one with a litter of puppies), a poodle mix, 2 Yorkshire terriers, and her soul-dog Yaya, the bulldog. Mia is dedicated to providing the highest level of care for your pet and treats each animal as her own.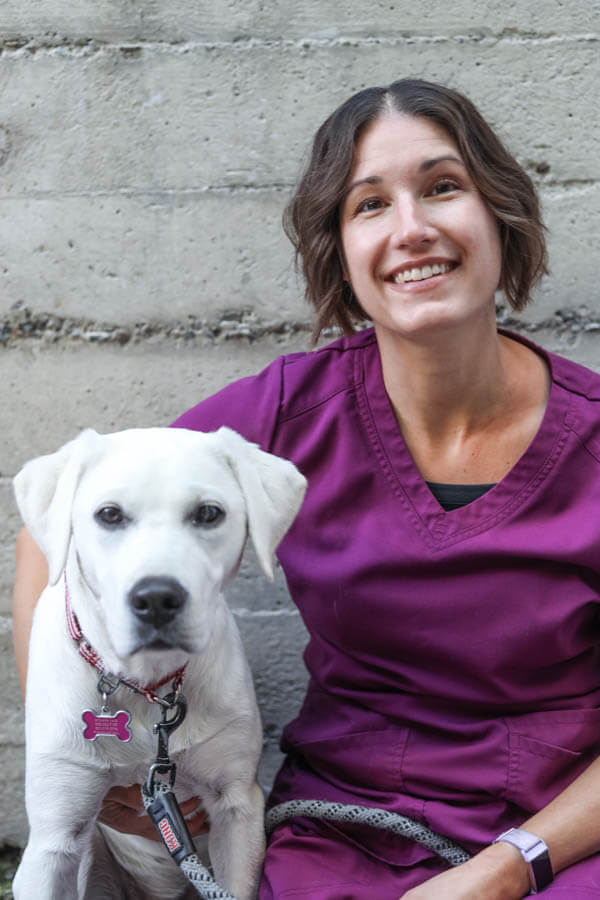 NINA
Registered Veterinary Technician
Nina's love of animal medicine began in 2006 while she was working for the SF Bay Bird Observatory on a term research project. From there she studied animal medicine at Carrington College where she received her RVT license. She is also First Aid/CPR certified. She loves animals and has an interest in biology and physiology and how they relate to veterinary medicine. Her goal is for every client and patient to feel relaxed and informed and to have a positive experience.
Nina believes that you should treat others how you want to be treated and that kindness matters and takes this into every interaction she has at The Grand Lake Veterinary Hospital. Her family is made up of her husband, Jose and their two children, Dominic and Genevieve. They also have a dog, Betty; three cats, Maui, Flash and Nacho, and three nameless fish. Her pets are family and bring joy to her household. Her dog Abby is her walking partner and companion.
Nina decided to join The Grand Lake Veterinary Hospital after another doctor she worked with "raved about the awesomeness of GLVH and suggested I check it out. After doing so it sounded just like the kind of place I was looking to join." Not only is Nina hard-working, honest and empathetic, she loves to have fun!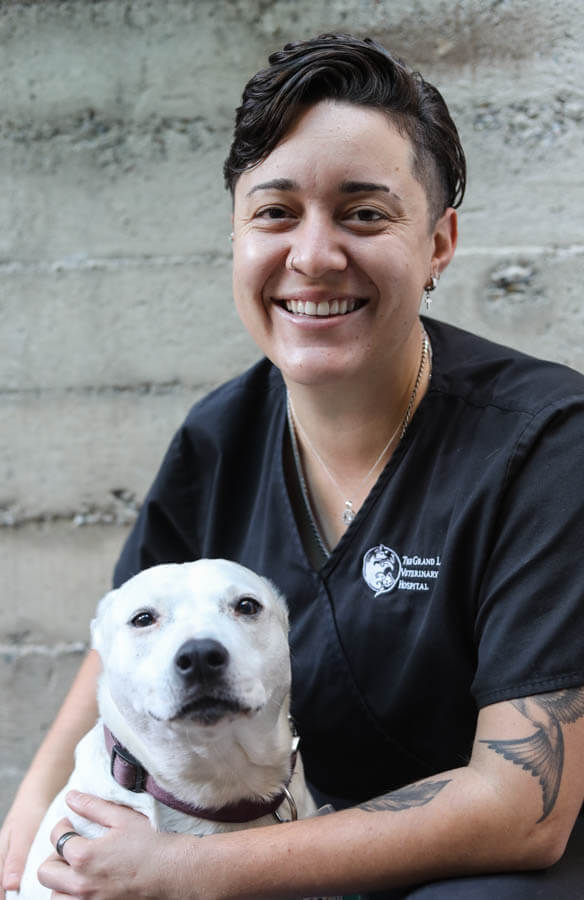 Raquel (They/Them)
Veterinary Assistant
Raquel joined Grand Lake Vet in August 2019 after working at the East Bay SPCA, primarily focused on animal behavior and adoptions. They were excited to come to GLVH to further their knowledge of animal medicine and to work with a team that came recommended by a friend and former co-worker. They love working with us because, "We all have the same goal of treating each other with the utmost respect, caring for the client, and doing what is truly best for the patient. I am so happy to be part of this team that really feels like a family. I only hope to add positivity and help wherever I am needed!"
Raquel grew up around animals and helped train and care for their friends, family, and neighbors' pets. They moved to the Bay Area and found a position as a dog handler. "I did not realize a job as a dog handler even existed until I moved up to the Bay Area. I was ecstatic that my job was taking care of dogs all day." Four years later, they found their way to the East Bay SPCA, helping pets find their forever homes and educating their new families on how to care for them.
Their goal is to brighten every person and creature's day. They want to help and give hope to everyone going through a tough time, make people smile, and ensure their pets get the best care possible. They come to work everyday and practice their mantra: "Be kind, always, and spread love."

Raquel lives with their two cats, Mowgli and Gigi. Their pets mean everything to them and are always around for a good snuggle, or an even better, a good laugh when they are up to kitty shenanigans.
REBECCA (she/her)
Veterinary Assistant
Rebecca decided to jump into veterinary medicine because she cares about human-animal relationships and wants to be a positive force in fostering them. Her philosophy is to always be kind and she brings that belief into every client and pet interaction with her goal of bringing positive energy into their experience at the GLVH.
Rebecca chose GLVH because "I wanted to be a part of what seems like a very supportive and fun team! Additionally, I have puppy fever and I am hoping this will help fill my pet void."
While she does not currently have any pets, she has learned a great deal about friendship and companionship from her past furry family members. "They were a part of the family and the only thing that could survive eating the whole Easter roast!" Rebecca lives with her partner and enjoys biking to work.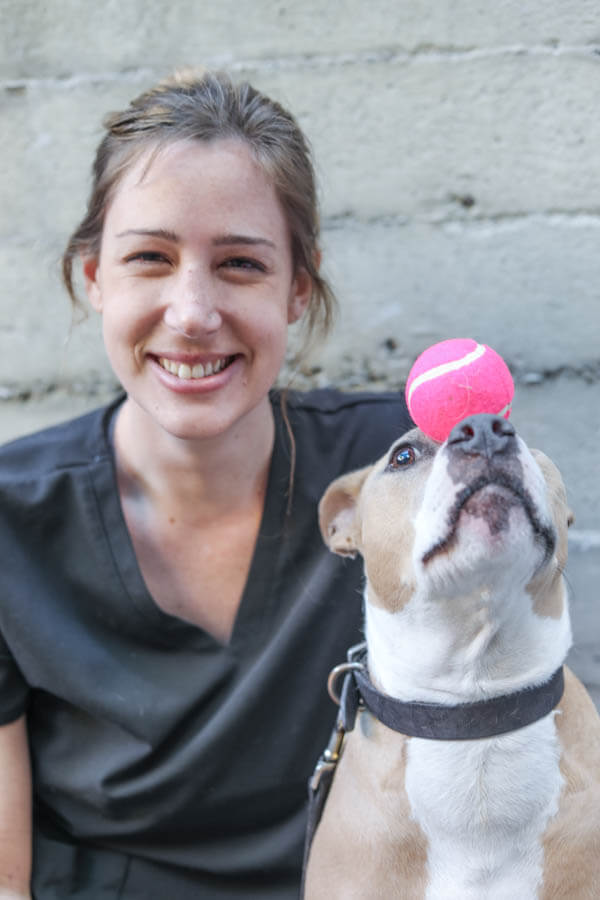 Sage (she/her)
Registered Veterinary Technician
Sage's first job out of high school in 2008 was at a doggie day care. Since then, she's built a career where she can take care of animals and ensure their well-being. Sage graduated from Carrington College to pave the way to becoming a registered veterinary technician. She worked at boarding facility then joined our team in January 2019 to get her feet wet in veterinary medicine before becoming a licensed technician. She feels like this is where she is supposed to be!
Sage aims to provide sincere and accurate care/information for our clients so they can take the best care possible of their furry family members. "There is a very warm, welcoming feel. I like the way that clients are spoken to and treatment is approached. It seems like a great place to grow and learn."
We're excited to have Sage with us, as we continue to grow, and she blossoms into the technician she aims to be!
Sage is originally from San Diego, but prefers the Bay Area. She enjoys hiking, archery, knife throwing, camping, LOVES reading, and prides herself on always being dressed for the apocalypse. She spends her off time with her family made up of her pittie, Capreese, her partner, Azael, and their daughter. Socorro (She/Her)
Client Service Representative
Socorro was brought to the veterinary field by a love of animals and a desire to spend more time around them. She strives to deliver excellent customer service to each and every client that she interacts with, and enjoys when she gets to help out the assistants, techs, and veterinarians. Socorro's family consists of her partner and their two cats, Lilith and Tofurky. When she's not at work, you might find her drawing, painting, and creating digital art—her artistic endeavors extend to nail art as well! TRACI (SHE/HER)
Client Service Representative
A lifelong passion for helping animals, people, and the community led Traci to a career in the veterinary field, and she is currently enrolled at Cal Poly Pomona with the goal of attending veterinary school. Growing up in Oakland as one of six kids, Traci learned good people skills early on and considers "treating others how you want to be treated" a personal mantra. She says she sees that principle at work here at GLVH every day and her goal is to ensure our clients and patients are made comfortable and that all their needs are met.
Traci's experience with animals includes volunteering with Doggy Protective Services in Palo Alto, where she very much enjoyed helping dogs get adopted to loving families. Currently her own family of pets includes a Shiba Inu named Kiko and a parakeet named Winter. When she's not working, Traci enjoys hanging with friends and making recommendations for great restaurants and coffee shops she's found in the area.