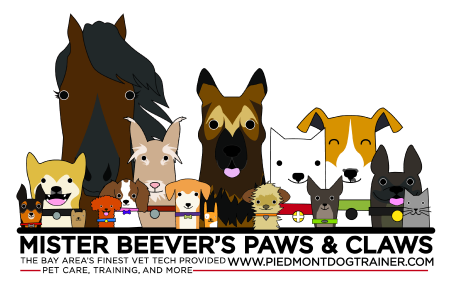 Mister Beever's Paws & Claws
Once a month, Mister Beever's Paws & Claws offers a pop-up clinic at The Grand Lake Veterinary Hospital!
CASH ONLY – $45/per service:
Nail Trimming
Ear Cleaning/Plucking
Anal Gland Expression
Sanitary Trim
Paw Shave
*If your animal is on a restricted/special diet, please come with your own treats. Otherwise, high value treats will be provided for your animal(s) at the time of service.

→ PLEASE REFRAIN FROM BRINGING YOUR DOG IN A
PRONG or SHOCK COLLAR←

MASKS REQUIRED IN LOBBY
Services include:
Nail trims
Ear cleaning and plucking
Anal gland expression
Just click on the button below to make an appointment!
Book A Nail Trim!
If you have any issues booking an appointment or the appointments appear full, please email mizzbeever2@gmail.com and we will assist you.