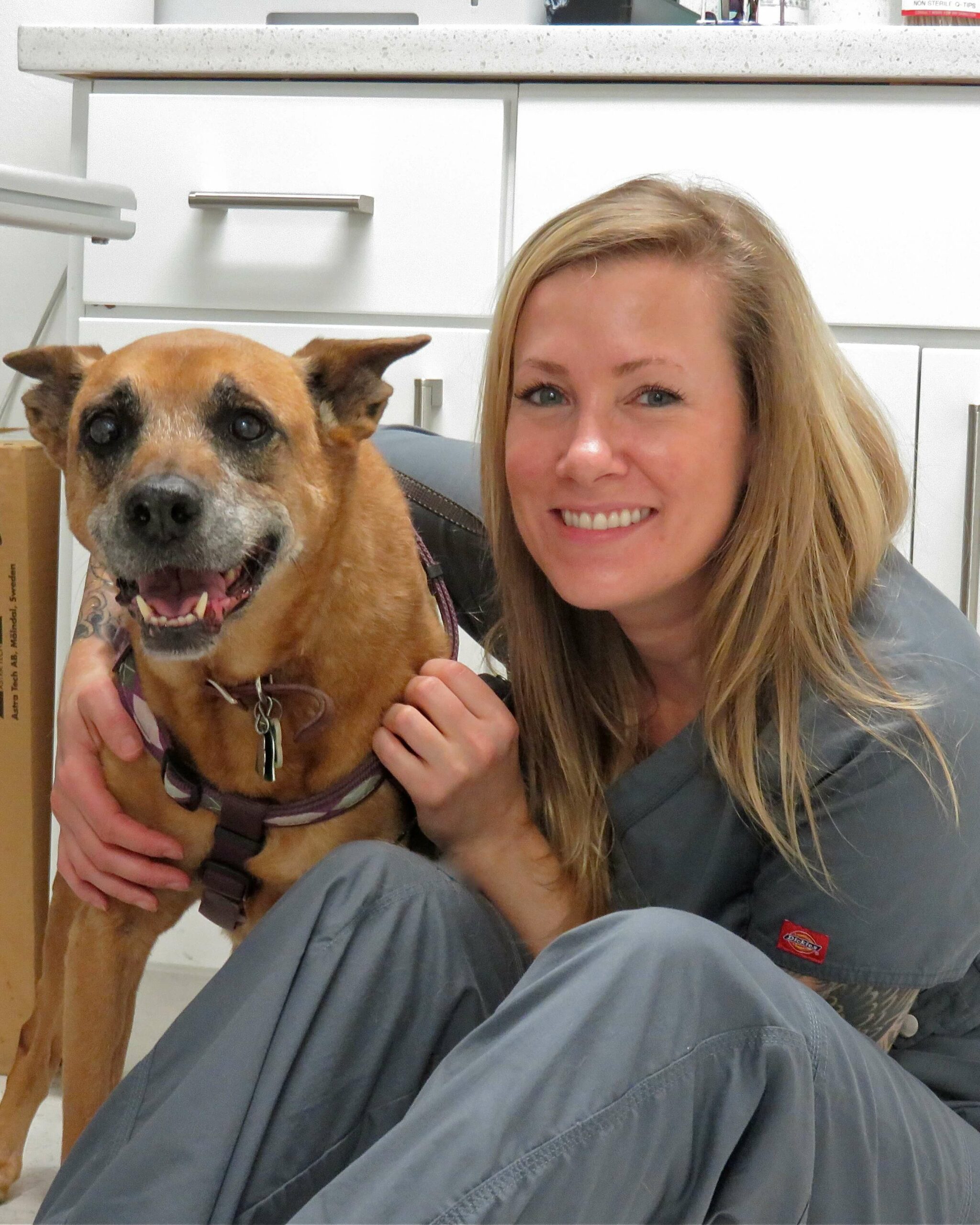 ANGEL
Veterinary Assistant (Remote)
Angel worked in our office for several years before moving home to Texas with her husband to start a family. Now that she's out of state, Angel assists us remotely with calls and emails.
Angel has worked in the veterinary field since 2001 when she was a kennel assistant in a clinic in Houston. Soon after, she realized that she could help clients feel well cared for and have confidence in her and the practice. She strives for the animals to have the most positive and comfortable experience possible when she is interacting with them.
She shares her home with her husband, daughter and her two pets, June Bug the terrier and Riley the cat, who bring humor and warmth into her life.
Angel will always have a place in the Grand Lake Vet family, no matter how far she goes! She's helped us by remotely assisting our staff because we practice at a high level of care, and the animals are treated with patience and compassion. We're so grateful to have her on the team.
Angel is also a licensed cosmetologist, and even as she moves forward in her new profession as a hair stylist, veterinary medicine will always have a piece of her heart. Thanks, Angel!