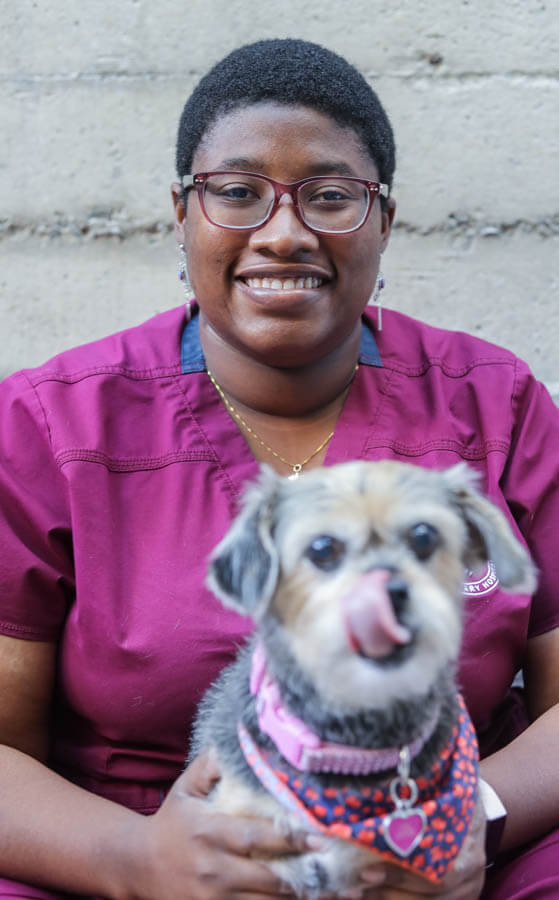 Lynne (she/her)
Client Service Representative (Remote)
Lynne loves animals and working in a field that allows her to help them. She volunteered at the East Bay SPCA in high school where she saw first-hand what kind of care the intakes needed. After that experience, coupled with shadowing at a veterinary hospital, she decided to pursue a career in veterinary medicine.
Her main goal is to make sure that each interaction with clients and patients is kind and personable, and that they leave satisfied. She aims to treat others the way she wants to be treated, and always leave them with a smile.
She shares her home with her mom and her senior citizen Border terrier/Yorkie mix, Muffin. "Muffin means everything to me in the sense that she brightens my day just by being a goofball and squeaking her toys to get our attention. She makes any day a joy."
Lynne enjoys the warm and friendly environment at GLVH, and because we make sure our clients are armed with the right information to help their pets have a long and comfortable life.
She recently graduated with a BS in Animal Science from California State University – Fresno. Her next goal is to become a registered veterinary technician. She is also a huge musical theater nerd as well as a self-proclaimed bibliophile.