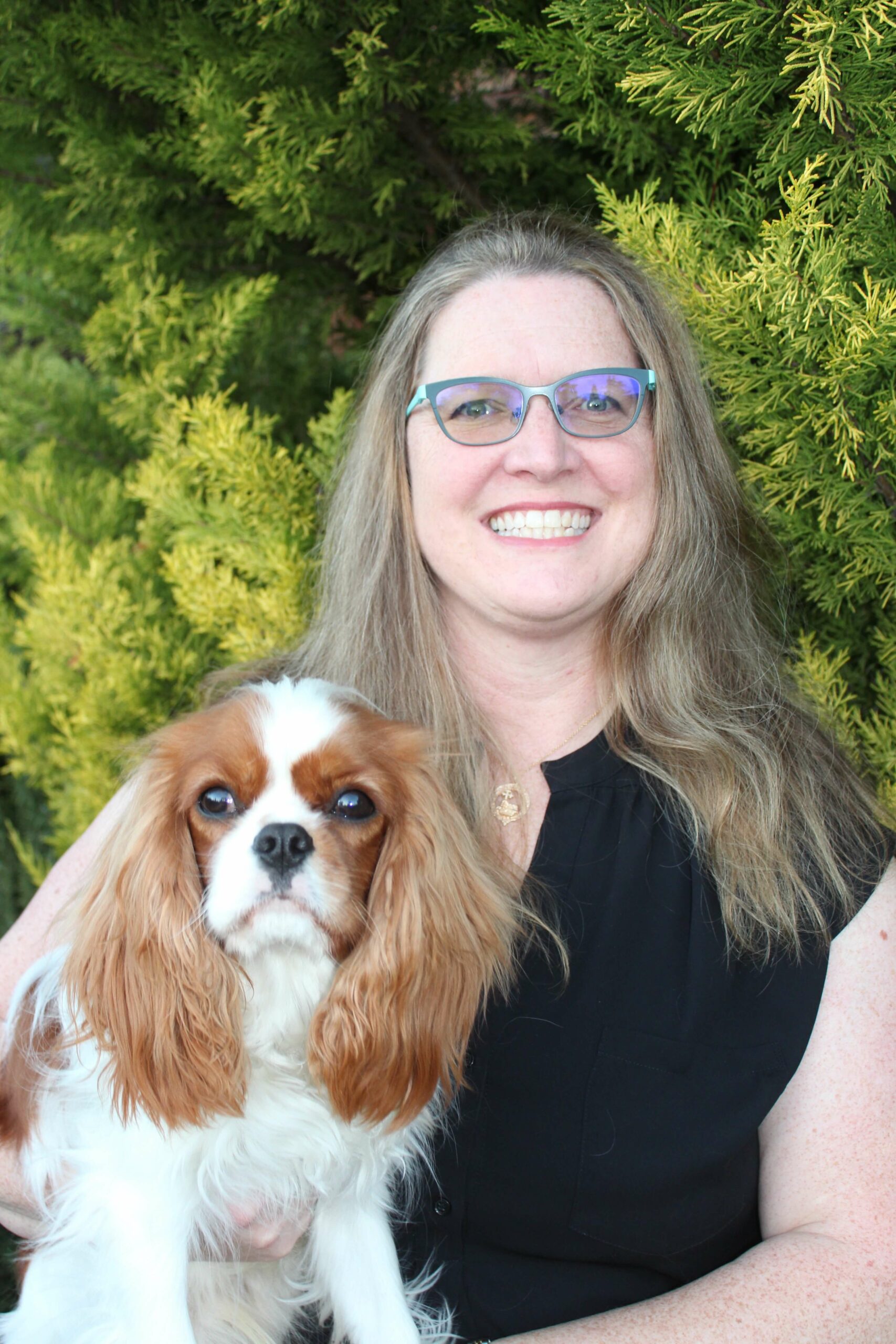 ELIZABETH MACDONALD, DVM
Medical Director & Owner
Dr. Elizabeth MacDonald has over two decades of experience providing state-of-the-art medicine and surgery for dogs and cats. She is thrilled to partner with Dr. Dunn and the family at The Grand Lake Veterinary Hospital to help preserve private ownership of veterinary hospitals. In doing so, she seeks to continue their tradition of excellence through individualized care that comes from thoughtful, compassionate, knowledgeable medicine. She looks forward to meeting old and new patients and fostering the human-animal bonds that help us thrive.
Dr. MacDonald grew up in Piedmont and went to school in Oakland. She is excited to finally be practicing back home. She graduated Phi Beta Kappa from Davidson College, then went on to U.C. Davis Veterinary School, graduating with the Phi Zeta Honors in 2000. She continued her training at The Animal Medical Center (AMC) in New York City, where she completed an internship in internal medicine, surgery, and emergency medicine. AMC was, at the time, the only emergency and specialty veterinary hospital in Manhattan. This means she saw everything from the untouchable guard dog from the Bronx to diamond-studded poodles in Kate Spade handbags. She owned an Irish Wolfhound as a child, and New York taught her to adore all dogs LITTLE as well as all dogs GIANT–and a few sizes in between. Her first love and the driving force behind becoming a veterinarian was, of course, her childhood cat, "Stripes." She was known to arrive home from school as a child, claiming that dogs and cats had just "happened" to follow her home. (Admittedly, there might have been some encouragement on her part.)
Outside of work, she is kept busy raising three human children, a Labradoodle and a Cavalier King Charles Spaniel. She loves to get outdoors whenever possible, be it skiing or hiking, but, in reality, spends a lot of time on the soccer field sidelines cheering.