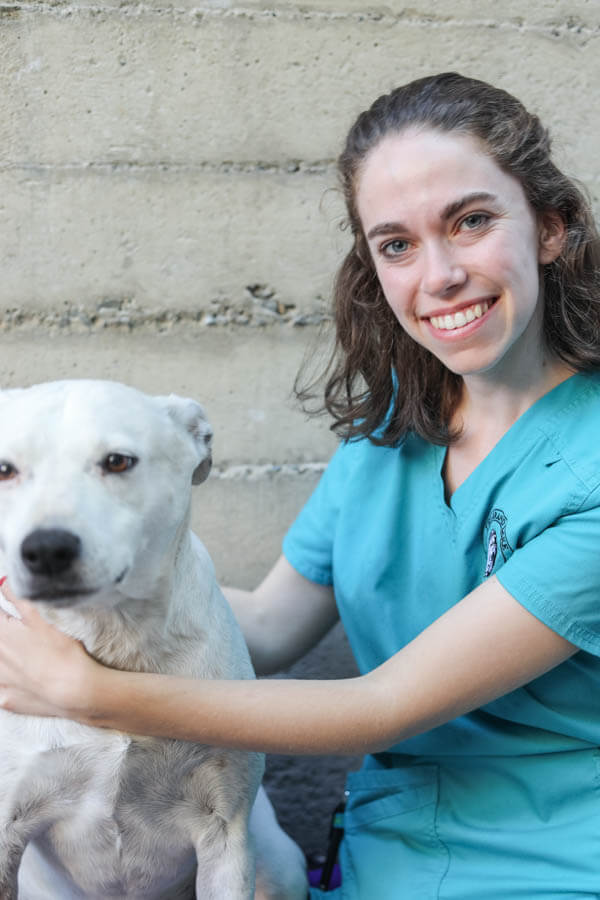 Casey (she/they)
Veterinary Assistant
Casey works with animals because she enjoys caring for them and serving her community. In 2019, she worked as a veterinary assistant at a hospital in San Francisco. "I found the environment fun and rewarding, learned a lot of basic VA skills, and overall greatly enjoyed my time," Casey said.

Casey joined us in the summer of 2021 because of the friendly, small-business feel of the practice and the devotion to animal care and comfort shown by the staff. She tries to create a welcoming and supportive environment where clients feel cared for, informed, and comfortable, and patients are as relaxed while receiving the best care.

Pets remind Casey of the simple joy in existing and the importance of appreciating the moment. "My rats know nothing except that they're excited for their morning oatmeal, which reminds me to be happy and grateful for my breakfast. They also remind me to care for myself through the responsibility of caring for them."

Casey's "family is vast, encompassing my parents and brother, grandparents and extended family, and family friends. Of course, my childhood dog, Marble, will always be part of my family, and my three rats, Kirk, Spock, and McCoy have been a wonderful recent addition!"

During her time off, Casey plays flute, piano and ukulele, and sings. She also recently started learning to play guitar!