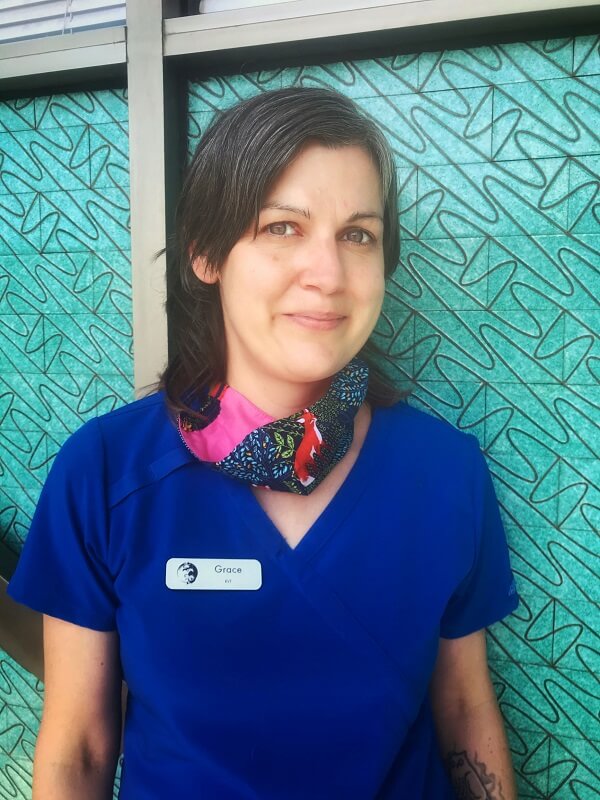 GRACE
Registered Veterinary Technician (Remote)
In 2004, Grace began working as a veterinary assistant and kennel manager. It reinforced her love of working with and aiding animals and introduced her to the possibilities of creating a career in veterinary medicine. She decided she wanted to work in the field to do better for her own and other pets. She received her BA in veterinary technology from Gaston College in North Carolina and currently holds her license in NC as well as here in California.
Grace's goal with every patient and client is to impart empathy and ensure that the best care is given to the pet. She believes that her role is to do no harm and to leave everything better than you found it, which she demonstrates with every patient interaction. Grace decided to join The Grand Lake Hospital team to develop her skills and to advance in her career as an RVT.
Outside of the hospital, Grace enjoys spending time with her partner Matthew and their dog Taj, a chatty Husky who explores the coasts with them. Grace also played roller derby for almost 10 years in North Carolina where she learned innumerable lessons on working on a team.