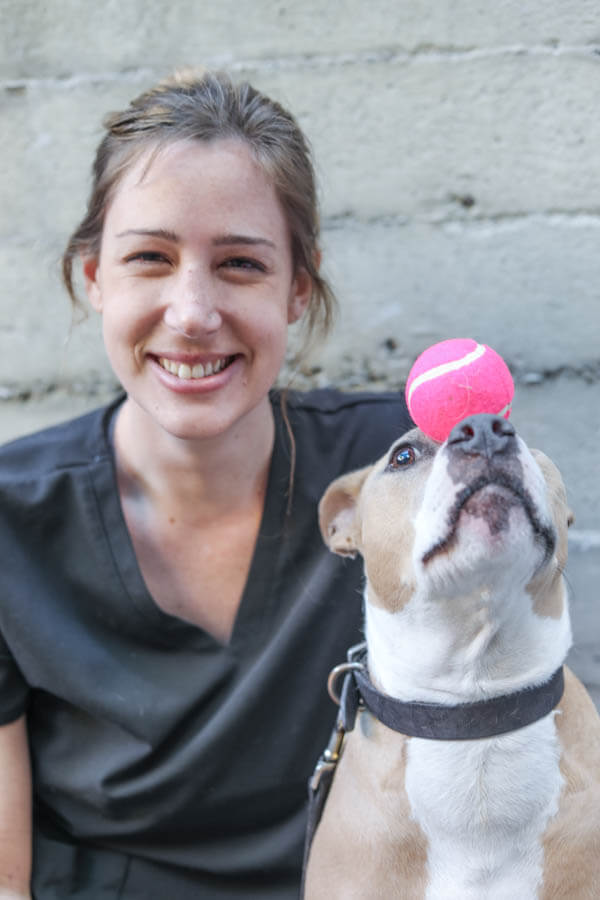 Sage (she/her)
Registered Veterinary Technician
Sage's first job out of high school in 2008 was at a doggie day care. Since then, she's built a career where she can take care of animals and ensure their well-being. Sage graduated from Carrington College to pave the way to becoming a registered veterinary technician. She worked at boarding facility then joined our team in January 2019 to get her feet wet in veterinary medicine before becoming a licensed technician. She feels like this is where she is supposed to be!
Sage aims to provide sincere and accurate care/information for our clients so they can take the best care possible of their furry family members. "There is a very warm, welcoming feel. I like the way that clients are spoken to and treatment is approached. It seems like a great place to grow and learn."
We're excited to have Sage with us, as we continue to grow, and she blossoms into the technician she aims to be!
Sage is originally from San Diego, but prefers the Bay Area. She enjoys hiking, archery, knife throwing, camping, LOVES reading, and prides herself on always being dressed for the apocalypse. She spends her off time with her family made up of her pittie, Capreese, her partner, Azael, and their daughter.