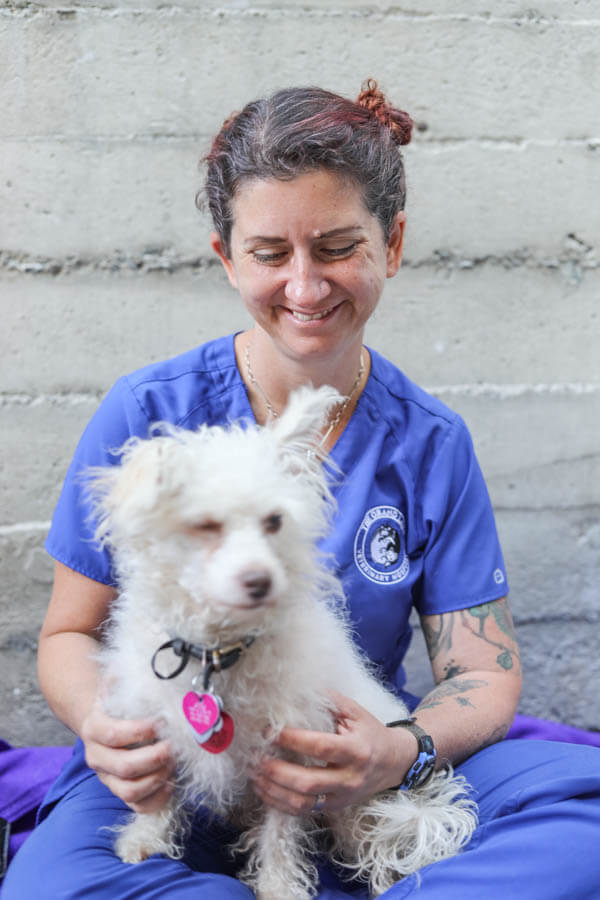 LINDSEY
Lead Remote Technician
Lindsey completed RVT classes at Western Career College and became a licensed technician in December of 2009. Lindsey has always loved animals and wanted to be a veterinarian as a child. In 1989, she began a career training horses, but eventually, she wanted a change. She decided to become a veterinary technician because she had an interest in medicine, and it seemed like a perfect melding of the two.
Lindsey wants to build the trust of the client and the patient at every visit. For her, pets are family. They are her constant companions who give her unconditional love. She recognizes that relationship exists for all of our clients and their pets and treats them with the same level of respect and care she has for her clan of cats and dogs at home.
Lindsey chose to continue to work at Grand Lake Vet (she also worked at the former Lake Vet before it closed) because she loves "her coworkers, the wonderful clients, and of course watching the animals over their lifetimes."
When Lindsey isn't helping to lead the crew at Grand Lake Vet, you can find her instructing dressage. "I love teaching people how to improve communication with their horses." We think Lindsey is a real gem (with staff, people, horses, and furry friends/patients).