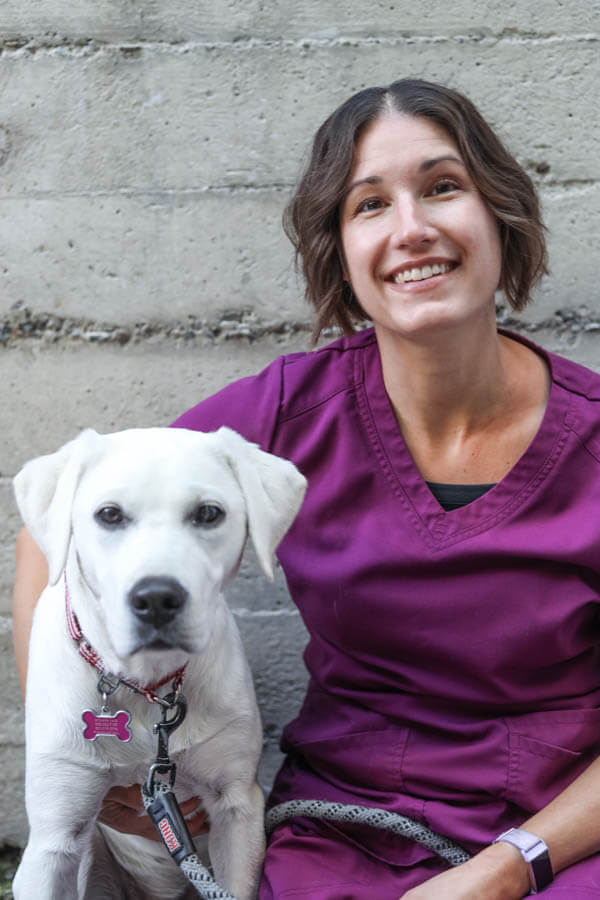 NINA
Registered Veterinary Technician
Nina's love of animal medicine began in 2006 while she was working for the SF Bay Bird Observatory on a term research project. From there she studied animal medicine at Carrington College where she received her RVT license. She is also First Aid/CPR certified. She loves animals and has an interest in biology and physiology and how they relate to veterinary medicine. Her goal is for every client and patient to feel relaxed and informed and to have a positive experience.
Nina believes that you should treat others how you want to be treated and that kindness matters and takes this into every interaction she has at The Grand Lake Veterinary Hospital. Her family is made up of her husband, Jose and their two children, Dominic and Genevieve. They also have a dog, Betty; three cats, Maui, Flash and Nacho, and three nameless fish. Her pets are family and bring joy to her household. Her dog Abby is her walking partner and companion.
Nina decided to join The Grand Lake Veterinary Hospital after another doctor she worked with "raved about the awesomeness of GLVH and suggested I check it out. After doing so it sounded just like the kind of place I was looking to join." Not only is Nina hard-working, honest and empathetic, she loves to have fun!